This site is about the Big Brother 21 feeds and contains spoilers! It isn't necessarily thorough: it's what I catch and/or what interests me. It's about watching hamsters: who's doing what and why. Thanks for encouraging my behavior.
Your pal, dingo



WIN CASH PRIZES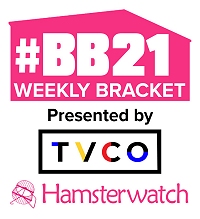 Click for more info
and to enter!



BB21 DRINKING GAME

Take a swig whenever the kitchen or pantry fridge is open for more than 30 seconds





AMERICA'S PRANKSTER VOTE

Voting is closed

-Nick
Secretly named 2nd nominee (Christie), and will select renom if she is veto'd off.





FIELD TRIP VOTE

Top three vote-getters competed.
Voting is closed

-1st place: Jackson
Immunity for the week
-2nd place: Analyse
One week chicken suit
-3rd place: Christie
Go OTB as 3rd nominee





WHACKTIVITY COMP RESULTS

Week 1 Nightmare - not used
Bella, Cliff, Kat, Nicole, Ovi
-Ovi could secretly force HOH to name two new nominees after one of first six noms ceremonies, excluding his Camp Comeback weeks

Week 2 Chaos - used Day 32
Holly, Jack, Jackson, Sam, Tommy
-Jack could stand up and force a redraw of veto players, one time, until final six

Week 3 Panic - not used
Analyse, Christie, Jessica,

Kemi

, Nick
-Christie could secretly activate so veto winner would name renom if they used veto, at one of 3rd, 4th, 5th or 6th veto meetings





FINALE SWEEPSTAKES

Win a trip for two to Sept 25 finale including airfare, hotel and $500
Sweepstakes is closed





QUICK LINKS & BOOKMARKS

-SIGN UP for feeds
-WATCH the feeds after signing up - disable ad blockers

-BB21 official site
-Live show tickets

-Feeds updates by @UGotBronx

-My Twitter - my screencaps

-Dick at Night with @EvelDick

-BB Viewer by @liquid8d
Requires All Access account

-BB21 Wiki

-Hamster Twitters
BB USA: chron - members
BB Canada: chron - members
BB USA Celebs: chron - members

-Advice for cast friends/family

-VPN to protect your online privacy





EAST COAST AIR SHOWS

Unfortunately, CanadaTV channel for Roku has been removed


East coast air show live streams:
- 1 - 2 - 3
NO DOWNLOADS OR SIGN-INS NEEDED - BEWARE OF CLICKING POPUP ADS OR WARNINGS




Donations via Paypal are gratefully accepted!


Watch Big Brother
Seasons 1 thru 21
Plus tons more CBS content






BIG BROTHER SEASONS



CBS All Access
Seasons 1 thru 21





BIG BROTHER 21 FEEDS EXCLUSIVELY ON CBS ALL ACCESS
All Big Brother USA seasons + most CBS shows past or present are included
$5.99 PER MONTH INCLUDING 1 WEEK FREE TRIAL or $9.99 AD FREE
COMPUTER - MOBILE - ROKU - CHROMECAST - APPLE TV - ANDROID TV - FIRE TV - XBOX 1/360 - PS4


Recap of the Daily Recaps
Week 9, continued - August 25, 2019
Day 68
Ratings: TBA edition

Week 9 - August 22-24, 2019
Days 65-67 - Analyse evicted - Holly HOH - Jackson veto
Ratings: TBA edition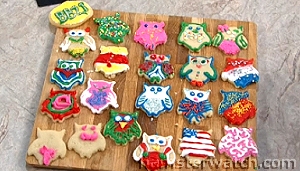 Week 8 continued - August 19-21, 2019
Days 62-64
Ratings: Literary special edition

Week 8 - August 15-18, 2019
Days 58-61 - Kat evicted - Jackson HOH - Jackson veto
Ratings: Literary special edition

Week 7 continued - August 12-14, 2019
Days 55-57
Ratings: Annual Camp Letters special edition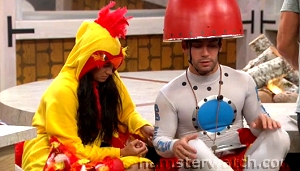 Week 7 - August 8-11, 2019
Days 51-54 - Jack evicted - Tommy HOH - Tommy veto
Ratings: Annual Camp Letters special edition

Week 6 continued - August 5-7, 2019
Days 48-50
Ratings: No edition

Week 6 - August 1-4, 2019
Days 44-47 - Sam evicted - Jessica HOH - Jessica veto
Ratings: TBA edition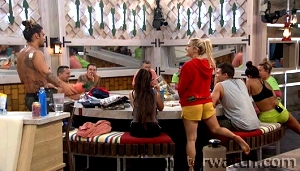 Week 5 continued - July 29-31, 2019
Days 41-43
Ratings: Summer Camp edition

Week 5 - July 25-28, 2019
Days 37-40 - Bella evicted - Holly HOH - Nick veto
Ratings: TBA edition

Week 4 continued - July 22-24, 2019
Days 34-36
Ratings: Slop Twist edition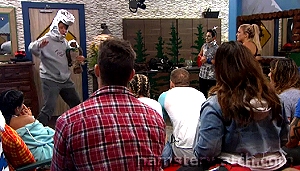 Week 4 - July 18-21, 2019
Days 30-33 - Cliff evicted and revived - David, Kemi, Ovi evicted - Cliff HOH - Jackson veto
Ratings: TBA edition

Week 3 continued - July 15-17, 2019
Days 27-29
Ratings: Joe Schmo WHAT IS GOING ON?! edition

Week 3 - July 11-14, 2019
Days 23-26 - Kemi evicted - Nick HOH - Kat veto
Ratings: TBA edition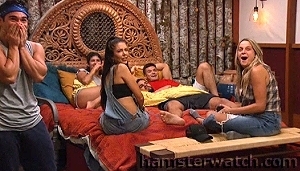 Week 2 continued - July 7-10, 2019
Days 19-22
Ratings: Flustercluck edition

Week 2 - July 3-6, 2019
Days 15-18 - Ovi evicted/revived - David revived - Jack HOH - Sam veto
Ratings: TBA edition

"Week 1" continued - June 29-July 2, 2019
Days 11-14
Ratings: Early Impressions edition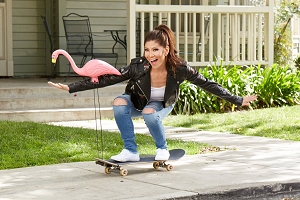 "Week 1" continued - June 26-28, 2019
Days 8-10 - Sam veto
Ratings: TBA edition

Pre-season and Premiere - "Week 1" - June 19-25, 2019
Days 1-7 - David evicted/banished - Christie HOH
Ratings: Meet Your Hamsters edition

Pre-season - May/June 2019
Season 21 is coming! CBS premiere is June 25
Ratings: Meet Your Hamsters edition







Linking to any page here is fine. Please don't repost content from this site (or any other) without permission, and don't repost or hotlink images.



THE REAL SHOW IS THE FEEDS

Live air shows in many areas
BB1 thru BB21 plus Celebs and OTT, and many other CBS shows

PROTECT YOUR ONLINE PRIVACY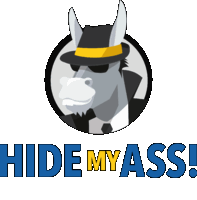 Anonymously secure your internet connection with HMA! Pro VPN - connect to our VPN service to anonymously encrypt your internet activity from prying eyes



HAMSTERWATCH SWAG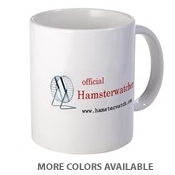 Mugs, shirts, more
Visit my Cafe Press shop






Big Brother 21 SEASON FAQ


Day 1 Move-in was June 19
Day 7 CBS premiere was June 25
Day 8 Feeds began June 26
Day 99 Finale is September 25

Feeds are streamed by CBS, and Flashback is accessible via All Access subscription. Call 888-274-5343 for account help, including cancellation.

*Effective July 10* Air shows on CBS (Global in Canada) are Sundays 8pm, Wednesdays 9pm, eviction Thursdays 9pm.

Big Brother After Dark on Pop TV will be every night midnight to 3am (an hour later on Wednesdays and Thursdays). The aired blocks are live (or recorded earlier the same night, depending on your cable provider).

The CBS app (by CBS Interactive) plays BB air shows and other CBS shows, as well as feeds, or you can use your browser to watch feeds on mobile devices. The same All Access link used to subscribe will lead to the feeds viewing page if you're already signed up.

BB21 finalist prizes are the same: $500k for the winner and (probably still) $50k for 2nd place. Stipend for the others to be confirmed if/when they mention it on feeds. Top finishers get bonuses again this season, amounts to be confirmed.

The habitat has 94 HD cameras (no change) and 113 microphones (no change).

The recorded in-house announcements are the voice of producer Don Wollman. He and Julie Chen are the only staffers who have been there since Big Brother 1.