This site is about the Big Brother 21 feeds and contains spoilers! It isn't necessarily thorough: it's what I catch and/or what interests me. It's about watching hamsters: who's doing what and why. Thanks for encouraging my behavior.
Your pal, dingo



WIN CASH PRIZES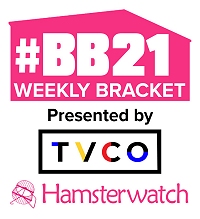 Click for more info
and to enter!



BB21 DRINKING GAME

Take a swig of celebration because we made it thru another season!





VIEWER FAVORITE VOTE

Who should get $25,000?
-Nicole





AMERICA'S PRANKSTER VOTE

Prank Week power
Voting is closed

-Nick
Secretly named 2nd nominee (Christie), and would have selected renom if she was veto'd off.





FIELD TRIP VOTE

Top three vote-getters competed.
Voting is closed

-1st place: Jackson
Immunity for the week
-2nd place: Analyse
One week chicken suit
-3rd place: Christie
Go OTB as 3rd nominee





WHACKTIVITY COMP RESULTS

Week 1 Nightmare - not used
Bella, Cliff, Kat, Nicole, Ovi
-Ovi could secretly force HOH to name two new nominees after one of first six noms ceremonies, excluding his Camp Comeback weeks

Week 2 Chaos - used Day 32
Holly, Jack, Jackson, Sam, Tommy
-Jack could stand up and force a redraw of veto players, one time, until final six

Week 3 Panic - not used
Analyse, Christie, Jessica,

Kemi

, Nick
-Christie could secretly activate so veto winner would name renom if they used veto, at one of 3rd, 4th, 5th or 6th veto meetings





FINALE SWEEPSTAKES

Win a trip for two to Sept 25 finale including airfare, hotel and $500
Sweepstakes is closed





QUICK LINKS & BOOKMARKS

-SIGN UP for feeds
-WATCH the feeds after signing up - disable ad blockers

-BB21 official site
-Live show tickets

-Feeds updates by @UGotBronx

-My Twitter - my screencaps

-Dick at Night with @EvelDick

-BB Viewer by @liquid8d
Requires All Access account

-BB21 Wiki

-Hamster Twitters
BB USA: chron - members
BB Canada: chron - members
BB USA Celebs: chron - members

-Advice for cast friends/family

-VPN to protect your online privacy





EAST COAST AIR SHOWS

Unfortunately, CanadaTV channel for Roku has been removed


East coast air show live streams:
- 1 - 2 - 3
NO DOWNLOADS OR SIGN-INS NEEDED - BEWARE OF CLICKING POPUP ADS OR WARNINGS




Donations via Paypal are gratefully accepted!


Watch Big Brother
Seasons 1 thru 21
Plus tons more CBS content






BIG BROTHER SEASONS



CBS All Access
Seasons 1 thru 21





BIG BROTHER 21 FEEDS EXCLUSIVELY ON CBS ALL ACCESS
All Big Brother USA seasons + most CBS shows past or present are included
$5.99 PER MONTH INCLUDING 1 WEEK FREE TRIAL or $9.99 AD FREE
COMPUTER - MOBILE - ROKU - CHROMECAST - APPLE TV - ANDROID TV - FIRE TV - XBOX 1/360 - PS4


>> >> >>

>> >> >> >> >> >>

>>

Power Status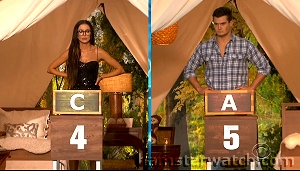 Part 1: Jackson
Part 2: Holly
Part 3 and final HOH: Jackson
Evicted: Nicole

Season winner: Jackson 6-3
Season runner-up: Holly
Viewer favorite: Nicole

Alliance charts by @89razorskate20: Day 80

Diary segment tallies by @clamperls4: Final counts

Ratings Watch Wednesday's live finale placed second with 1.2 rating, 6 share, 4.23 million viewers, behind The Masked Singer premiere on FOX with 2.5/12/7.90, and ahead of Chicago Fire premiere on NBC with 1.1/5/7.22, and Modern Family and Single Parents premieres on ABC with 1.0/5/4.04 and 0.7/3/2.81.

Overnight rating & share: adults 18-49; Rating: % of all TV households; Share: % of households watching TV



Upcoming Events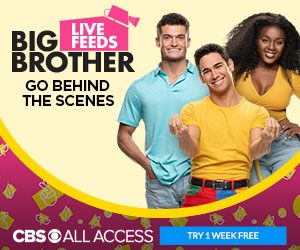 GET THE FEEDS to see the real show!

Spring 2020: Big Brother Canada 8

Summer 2020: Big Brother 22

CBS schedule was:
Sundays 8pm - Wednesdays 8pm - Thursdays 9pm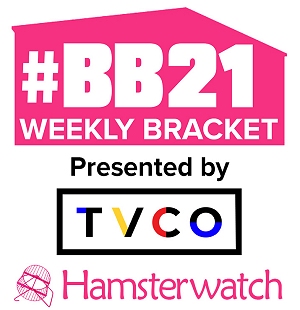 TVCO #BB21 WEEKLY BRACKET

Make predictions and win cash! The #BB21 Weekly Bracket ran all summer long!

Download the TVCO app to watch the TVCO live show, chat, and enter the weekly bracket.

Congrats to @MindOfYessenia, @billyho179,'Jas0609' who tied to split $200 finale week!

Thanks everyone for playing and congrats to all the winners all season!

Click for more info



Season Stats
HOHs in order: Christie; Jack; Nick; Cliff; Holly; Jessica; Tommy; Jackson; Holly; Jackson; Nicole; Jackson; Nicole; Jackson

Veto winners in order: Sam; Sam; Kat; Jackson; Nick; Jessica; Tommy; Jackson; Jackson; Tommy; Cliff; Nicole; Jackson

Evictions in order: David via twist; Ovi 12-0; Kemi 10-1;

Cliff 6-4

; Bella 8-2; Sam 9-0; Jack 6-2; Kat 6-1; Analyse 5-1; Nick 5-0; Jessica 4-0; Christie 3-0; Tommy 2-0; Cliff 1-0; Nicole 1-0

Cast Twitters: @analysetalaver; [Christie TBC]; @cliff_hogg; @davjalex; @MissHollyAllen; @BellaWang21; BB21JACK; [Jackson TBC]; @jmilagrosplus; @itskathryndunn; @kisseskemi; [Nick TBA]; Strongislandni2; @TheOviKabir; @bb21_sam; @TommyBracco



Daily Feeds Recaps
Day 99 Finale - Wednesday 9/25/19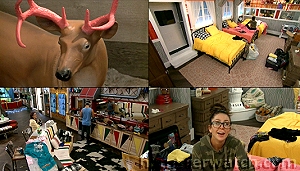 They were woken up around 9am for the last time, with comments that their wakeup song choices were neither as uplifting or as sentimental as they expected. Jackson and Nicole gave shoutouts to their families together, and Holly started in on one of her camera monologues elsewhere with shoutouts to her family, questions about which of them would be there tonight, doubts about her speech, and fears about facing the post-BB world. Feedmasters kept us amused with flashes on the deer, the Camp Have-not owl, and Holly's uneaten HOH beets in the pantry. We heard the start of a staffer telling them to get ready for their formal farewell to us, but they didn't pull it together to give us that farewell. Nicole hollered for Holly to get into the kitchen but she didn't, #Bething to the end. Jackson was cooking his breakfast, and that was that: feeds ended at 10am.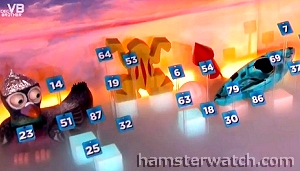 The finale was once again a very rushed affair with way too much packed into the time allotted. Dr Will hosted the jury roundtable again, as he should, being the greatest BB player of all time. Final HOH Part 2 was Foggy Memory, where Holly and Nicole had to match day numbers of 12 events and climb the giant brain wall we saw last week to place the number in the proper space. Holly's time was 10:38 and Nicole's was 14:38, which we already knew. Part 3 was The Jury Is Out, where Jackson and Holly had to select the one false statement from three made by jurors in short videos. Jackson won that, and the final HOH, by one: Holly missed the Analyse question. Jackson evicted Nicole, who came out triumphant and did a great sit-down with Julie, including a sudden freeze and choking up mid-sentence when she spotted her family in the audience, awww.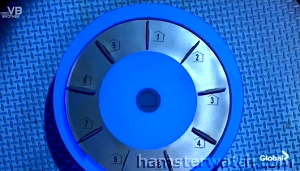 Nicole joined the jurors onstage and they shot their questions. Both Holly's and Jackson's answers ran too long and Julie had to cut them off more than once. Most of the questions and answers were boilerplate, except Tommy's asking Jackson about allegedly being degrading and condescending to women, and Analyse asking Holly how she played "her own game." Holly answered that by saying rather than riding Jackson's coattails she was actually "dragging him by his coattails" to reign him back. Jackson's face got redder and redder, and by the end he was practically glaring at Holly. Both of their speeches were as rehearsed yesterday and last night, with Jackson including the fact that he'd been a Have-not among his season accomplishments. Talk about a hot button topic and one he shouldn't be proud of, wowser. The jurors popped their keys into the box, and that was the end of the game portion of our season.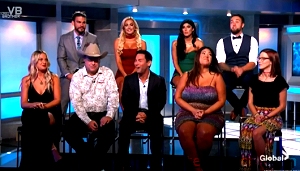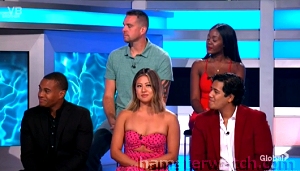 Pre-jurors were placed onstage and then came the surprise: unlike BB15 where Aaryn got the blame for her own and everyone else's crimes, Julie invited the early evictees to talk about "controversial moments." She began by asking Ovi about the anti-Nicole angry mob meeting. He gave an articulate speech about that horrible day and "bullying" in general, and Nicole talked a bit about her feelings that day. Kemi asked about all the anti-Kemi comments and said "what's your obsession with me" to Jack, Jackson, Christie, Nick. Jack made another stop on his apology tour, Christie said she didn't know what it was about specifically, and blamed being hormonal, and apologized. Jackson also said he didn't know what that was in reference to, that it must have been about the first week cooking comment and said he was sorry "if I ever offended you." Kemi said she thought it was important for people to know what they're apologizing for before they apologize.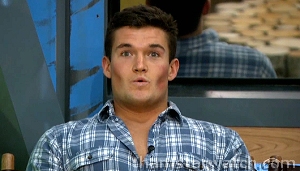 Julie then asked Jackson about his Day 1 banishment picks and that "some viewers" thought he'd targeted minorities plus Cliff. Jackson's red face turned to shockface at that, and he said "I am not a racist," and explained/justified his actions. David said he understood gameplay but he had heard "some implied biases" since going home. Julie then asked Nick about telling Bella he loved her and then hooking up with Kat a minute later. Nick babbled about feelings, and Bella said he'd made a commitment, and she'd asked him not to make her look stupid but then he made her look stupid. Sam was the only cast member we didn't hear from.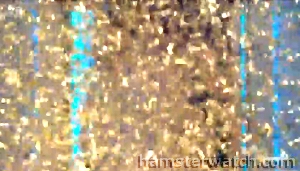 Julie then pulled the keys: Cliff, Tommy, Christie, Nick, Analyse, Jack voted for Jackson, giving him a 6-3 win over Holly, who had Nicole, Jessica, Kat. Jackson got the confetti he talked about all season but his face was not happy. Julie then said Cliff, Tommy, Nicole were the top vote-getters for viewer favorite, and Nicole's shock and joy for winning "with over 1 million votes" was everything. (And with her stipend, it meant her winnings tied with Holly's second place $50k.)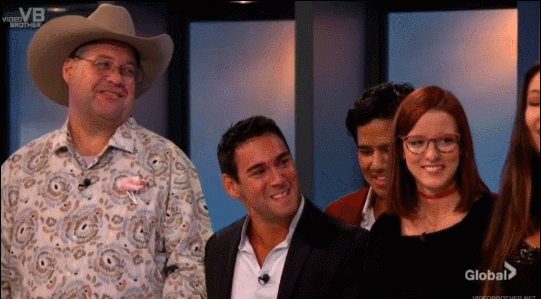 Sadly, backyard QAs were not streamed live. CBS posted short videos of jurors and finalists reading questions off cards tonight. Other outlets in the backyard whose interviews will show up in the next day or two include Ika Wong for ET Canada, Fox Van Allen for TV Guide, Taran Armstrong for Rob Has a Podcast, JC Moundiux for PopTV, Rachel Swindler for AfterBuzz, and Brian Porreca will be interviewing Nicole for The Hollywood Reporter.



BB21 Season Wrapup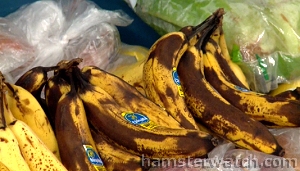 It wasn't the best of times and it was often the worst of times. We had an early alliance of eight (plus Sam for nine), then six (plus Sam for seven), and a bunch of strays who inexplicably refused to rally together to do some damage and help themselves. We had an overabundance of rat floaters, immediate retells of every convo, and virtually no secrets kept. We had too much mob mentality, too much emotional blackmail, way too much overt and covert racism, way too much showmancing, sexing, and shower stooling, way too little strategy, and way too little entertainment. But we had our hashtag fun and side games as always, including #Deathrace2019 and #Bething, both featuring Holly of course, a nice #BBQSmackdown bout for Labor Day, and we had Kat, Kemi, and Nicole delivering most of the fun. I still wish Kat and Kemi had gotten along, as they would have been a superb comedy duo, but it wasn't to be.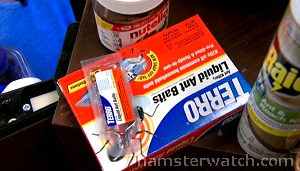 On the lighter side, Both my Extracurricular and Goofs tallies were ridiculously long this year (see below) but it was fun tracking all that. Team Ants put in a good showing and while they only had one successful full kitchen assault, they ruled the backyard most of the season. I liked the camp decor and theme (but I like camping), and Camp Have-not wasn't bad as a Have-not room, even though there were only two weeks of Have-not. But as Camp Comeback it was poorly planned by production and then abominably executed by the hamsters. The comps were overall pretty good, especially with the stepped-up decor, costumes, and themes of the past few years, and we had some new ones along with some classics. Feeds uptime was pretty good overall, and I was happy to see the adoptable anipals from Rancho Coastal Humane Society make a return during comps downtime.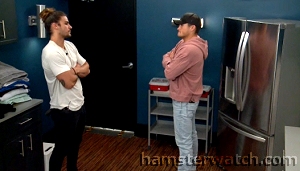 One of the main themes this season was The Jacks. Each of them were horrible and arrogant but as a team, they were insufferable. But Jack didn't last and then we had Jackson. As I've said before, I used to point out possible shady shenanigans by production, and was called a conspiracy wacko by many. Well, now much of the fanbase has gone full circle and all the way around the bend. It's good to question authority and be on the lookout for suspicious happenings, but keep your wits on when you do. TV is about one thing: ratings, and that translates to viewers. Why would they alienate the vast majority of their viewers by "rigging" things for the guy they know is despised by most viewers, jeopardizing their own futures and livelihoods if the show gets cancelled? If Jackson told his fellow hamsters he had special help in comps, why would they just nod and accept that without demanding to know why they didn't get help too? Because, of course, they would have gotten the same rules clarifications, etc themselves. Maybe he just asked better questions or maybe he just did more retells about it. And anyone who thinks they switch competitions on the fly depending who's playing or who's in jeopardy has no concept of how many people are involved between the creative team, building crew, materials handling, and scheduling for all that along with other planning required to pull off these things. So yes, continue to ask the questions but throw some common sense in there before jumping onto the latest inane conclusion bandwagon.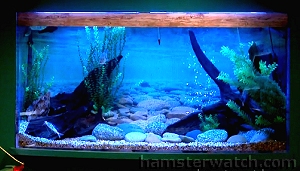 Which is not to say production didn't do Jackson some favors along the way: clearly they did. But there were probably Reasons for that, whether justifiable or not we can't say because we don't have all the puzzle parts. But sometimes there are bigger issues at stake than what's on the surface. For all the buzzwords about mental health awareness, there's still precious little compassion or consideration for people that might be dealing with serious issues on that front. Should they have booted Jackson when his "issues" became clear (which they did before feeds even began)? Probably so. Should they have never cast him? Probably not. But "it is what it is" and maybe they were just doing the best damage control they could with the mess they ended up having on their hands, and the levels of corporate bureaucracy they have to maneuver within.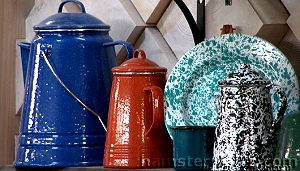 Personally I want to give a sincere shoutout and heartfelt gratitude to you Hamsterwatchers, my loyal site readers, and everyone who got feeds through me, and especially you donators and GoFundMe angels. I did this season for you guys, and I thank you every single day. Thanks as always to @UGotBronx for her forum updates, which unfortunately went on hold due to medical issues and surgery, and I wish her a full and fast recovery. Thanks to @89razorskate20 and @Dolffica for alliance charts, to @clamperls4 for Diary tallies, to @BBADOrwell for being there and keeping it fun every single night, and to everyone who's sent me goofs (CBS's as well as my own), timestamps, pinkyswears or peculiar hair situations, and most of all, everyone who sent me kind words or laughs throughout the season. I cannot thank you enough: you are my heroes.

Get the feeds to see it all unfold live and/or with flashback!
If you missed what's come before, click the ever-present "previous Hamsterwatch episode" link way up top for my previous recaps and/or check the feeds updates in Hamsterwatch Forum by @UGotBronx.



Ratings - All Obits edition
See full bios and social links in cast folder at
Hamsterwatch Forum
Noms count: original/renom/twist


It's been a strange season, to put it mildly. Whether sloppy errors or 'twists' that weren't well planned or thought out (or mentioned), the casting crossovers were suspect and didn't help anything. We had Tommy and Christie with their close connection, Kat and Holly with their casual friendship and same circles connections, and Holly and Jackson with their one-time Instagram plus his roommate connections. Then they did the dreaded first night boot again, and while it was nice David got to come back, it was too late for him by then. They set up that first night to benefit the jocks/models/popular type hamsters, as usual, and the outsiders were shoved aside where they stayed for most of the season. That the outsiders didn't organize and counter was on them, but there's no need to always set up that dynamic with votes by strangers (or friendship bracelets or pre-assigned teams or whatever) that's always going to benefit the jocks/models/popular types and set them up in power from jump. Then we had the POC marched out the door one after the other which was tragic in social, political, and decency senses, not to mention a feeds sense as David, Kemi, Ovi were some of the brighter and more entertaining of this bunch. But all that's dirty water under the bridge now.

Bottom line though is the same as every season at this point: they delivered our annual guilty pleasure once again. It ran too long and was riddled with problems but for all their faults and those of the cast, I thank them for giving us our annual platform to point 'n laugh, and occasionally cheer, and I thank each of the hamsters for putting themselves out there for our amusement.

PS One final BOO for not streaming the backyard QAs live as they always have before.





Won: $510,000; Camp Director 1st eviction immunity; Field Trip 7th eviction immunity; 24 hrs Alien Doctor
HOH 4 - Veto 4 - Noms 3/0/0 - HN 1

Winner 6-3

One of the most problematic hamsters ever, he said many things he shouldn't have, especially about David, and he let slip he had a myriad of life issues that should have DQd him from ever getting on the show. But he did, and he won plenty of comps to keep him on it til the bitter end. He got with Kat before feeds, then dumped her and claimed she was 'a burden' before shifting to Holly. He told Jack she was his new 'game piece' and he was proud of being the first to bed two girls on the same season. He tried to dump Holly a couple times but it didn't take and they stuck to the end, with many sexcapades along the way, many of them involving the shower sex stool shared by Jack and Analyse. All this while worrying about how he was being 'portrayed' and 'perceived' - please. He'll be remembered for taking pantry inventories, eating watermelons, putting deodorant on his junk (and later lending it to Analyse, Christie, Kat, maybe others), chewing as grossly as Christie, boinking in a crowded room, eavesdropping, playing dirty while talking up his honor, and being a Have-not horror.





Won: $50,000
HOH 2 - Veto 0 - Noms 1/1/0 - HN 0

Runner-up

She often said she and Jackson were targeted all season but only he was - she was just along for the ride. She moved in when he dumped her friend and she stuck by his side (and his front) to the end, even when he berated and browbeat her. She hung on a vine and rolled a ball well, but otherwise she'll be remembered for applying a very lot of makeup, rearranging but not washing her masses of stunt hair, doing weird little random dance-like moves, and having a mysterious rash which will forever be known as crabs in these BB streets, where she'll forever be known as Beth. She had the only secrets that were kept from all or most: various reality and media appearances, being Miss Wyoming USA, and dating a Bachelor/ette guy (and publicly talking about the breakup). She repeated the same Wyoming, safari park, and illness stories over and over, but she rarely made them interesting. She has a lot going for her but is more obsessed with her image than her self, and she was unaware of how the show or the feeds worked (see Jackson re public sex and that shower stool). She bashed with the worst of them but denied it later.





Won: $35,000; 1 week pie smashing
HOH 2 - Veto 1 - Noms 0/1/0 - HN 1

Juror - voted for Holly

The least problematic and also the most popular by far. For a fan, she seemed unprepared for many aspects and she was often uncomfortable early on from being around too many people and too many of them being touchy-feely. But she talked out her thoughts and feelings to herself and us, and it was soon apparent this was a summer of self-discovery for her as much as it was about playing BB. She didn't do well in comps until she destroyed BB Comics veto and the double eviction puzzle race HOH, though she didn't play veto literally for months. She stayed mostly isolated in her RV room with various pals and allies during the first half, but she bonded with every evictee and most everyone liked her if you don't count the ugly anti-Nicole mob on Day 24. But she rebounded from that, her get-around game grew stronger, and she was instrumental in several key moves in her quiet, understated way. Maybe she should have gone against Cliff when his decisions were bad for her, or been more cutthroat in general, but then she wouldn't be Nicole. She'll be remembered for kooky little dances, unicorns, being terrorized by clowns, practical jokes giving and getting, and for being genuine, sweet, vulnerable, guileless, and utterly herself.





Won: $7,500; Revival to Camp Comeback Day 30; Full revival to BB21; 1 week pie smashing
HOH 1 - Veto 1 - Noms 4/1/0 - HN 0

Juror - voted for Jackson

He was almost gone Day 1 but fought his way back in the banishment comp, then he was gone Day 30 but fought his way back again in the comeback comp. He was our hero the next day when he put up the Jacks, but then Jackson won veto and Cliff caved to Christie drama, putting up Bella as renom/target rather than getting rid of Jack. After that he was both over-cautious and reckless, both of which turned his and Nicole's endgames into disaster. Along the way he danced, bandwagon bashed The Six's targets, and he talked to us about his game, being a feedster himself, until Christie busted his Cliff Notes talks. After that they were all lovely but repetitive family shoutouts. He carted Orwell around for After Dark every night, he re-enacted the 1969 moon landing and held a 9/11 memorial, and wore a cereal box and a blown-up plastic glove on his head. He was liked by most if not all of them, and he made an effort to be a friend.





Won: $5,000; 4 days Poison Ivy;

1 week

6 days BB Explorer
HOH 1 - Veto 2 - Noms 2/0/0 - HN 1

Juror - voted for Jackson

He was often loud, boisterous, and extra showy, with his high kicks and loud laugh, and he visibly came alive every night when After Dark started. But he was also everyone's friend and confidante, and a shoulder when they were upset, and he was even official mediator for a week or two to ensure accurate retells of tricky convos. His trademark 'sincere gaze' when listening to troubles became ridiculous and comical for most out here, but he made his fellow hamsters feel comfortable and loved, and that's highly valuable stock in BB. He was hindered by Christie and his relationship with her, and then sent out because of Jackson's Big Lie. Along the way he taught them a dance, he directed a horror movie, and he did his week-long run-around task, including its suit with its heavy helmet, without complaint. Tamar broke the first-in curse on Celebs 2, but Tommy upheld the other curse: the OTEV winner still hasn't won their season.





Won: Whacktivity 3 Panic; 4 days Poison Ivy; Field Trip nominee
HOH 1 - Veto 0 - Noms 3/0/2 - HN 1

Juror - voted for Jackson

She played the hell out of the game and drove it for most of the season, but she was too mouthy, too busy, and too obnoxious to pull it off. She came in with a lot of half-baked new age rhetoric and she made sure everyone heard about it daily, but she didn't understand it, she certainly didn't put it into practice, and she had no time for anyone else's beliefs. She quickly became known for her nasty eating habits, nonstop talking, and constant crying, and she panicked whenever she felt a shadow of a hint of danger in the game, and then she blamed PMS for that. Her pre-existing friendship with Tommy was the one secret she never spilled, and she double-dipped outside every alliance she was in. She won a valuable power but rendered it useless by telling everyone about it, and she was put on the block twice by viewers.





Won: 1 week pie smashing
HOH 1 - Veto 1 - Noms 3/0/0 - HN 1

Juror - voted for Holly

She came in perky and sassy, which didn't last long, but pretty soon she was the reaction queen, providing facial expressions, gifs, and screencaps for every occasion. She was never really plugged into the game and liiiiiike she was like exhausting to like listen to when she talked like game? Her confusion became more apparent as the weeks dragged on, making her a liability for her teamies Kat, Cliff, and Nicole. But she was often fun especially with Kat, and Kemi and Nicole in their RV room. She had a dedicated feed for the big Nick versus Christie Taco Tuesday fight and her faces during that were superb, as was her squawky fall from the endurance wall comp. She kept busy much of the time: she ran the show days hair salon, she was the designated DIY chiropractor, and she gave lengthy massages that they loved. She didn't do a lot game-wise but she broke up the Jacks and she got one gone during her HOH week, and that was huge for them and us.





Won: $5,000; 1 week America's Prankster
HOH 1 - Veto 1 - Noms 2/0/0 - HN 0

Juror - voted for Jackson

He came in looking good, being a mental health therapist and bashing Matt and his cereal, but it didn't take long for us to forget all that. He talked way too much and way too fast, and he seemed intent on turning against allies for no reason. All that got him targeted relatively early but he won a veto and worked his way back into the good graces of most of them. He was often highly inappropriate, between regularly humping Tommy, ogling and cuddling Analyse while showmancing Bella, rubbing his feet on both of them, and talking in explicit detail about anything sexual. He was shocked to get zinged about his hair when he'd been singing his barber's praises all season, but he was usually able to laugh at himself, including his famous '30 seconds' story about his first time doing the deed with Bella.





Won: 1 week chicken/3 days eggs
HOH 0 - Veto 0 - Noms 1/0/0 - HN 0

Juror - voted for Jackson

She literally griped about Ovi when feeds started and planned to do makeup tutorials with Holly. That never happened but soon she shared her big news about doing the deed with Jack, and that's about all she did from then on, so she featured big on the sex tally (with and without their sex stool). She didn't win comps and she didn't gametalk much, but she griped a lot and made lots of threats to go off on whoever she was mad at on a given day. She was literally horizontal a lot so #LeaningSis became a fun hashtag game. One day Jack made an effort to spend time with her outside of bed and they screamed around playing pranks and hiding, including several rounds in the pantry trash can, once with the ultimate lean. When Jack left she socialized a little more, and she didn't complain too much about being a chicken or making eggs, but she literally never made them again.





Won: Hawaii trip
HOH 0 - Veto 1 - Noms 2/1/0 - HN 1

Juror - voted for Holly

She came in confusing, telling one interview she'd watched for years and another that she just heard of the show. Then on the pre-season audio leak, Christie said she'd put Kat OTB because she was paranoid and annoying. Then feeds started and Kat was a basketcase, crying and freaking out. We found out some of that was due to Jackson's hump 'n dump, and when she wasn't evicted she settled into being the most entertaining of this bunch. She was random and funny, often using self-deprecating humor and making it work, along with ongoing gags about 'conspiring bitches' and Brett. She played a rat floater game but she didn't do it well, and there were a half dozen other rat floaters to maneuver around. She was outside most alliances but infiltrated with the best of them, and her game was great fun to watch, though very, very messy.





Won: Whacktivity 2 Chaos; 24 hrs Angry Alien
HOH 1 - Veto 0 - Noms 2/0 - HN 0

Juror - voted for Jackson

He was cocky and arrogant, and he and Jackson didn't want to talk to anyone who wasn't cool or pretty enough for them. He had a vendetta against Kemi for no apparent reason and he made more than a few racially charged comments about her and David. Julie grilled him about some of those as well as a comment about Bella, like she hasn't done to anyone since BB15 Aaryn. His HOH letter was from his dogsitter, and he called a house meeting to announce nobody could gametalk with the three Camp Comebackers (but everyone did, including him). He referred to bedmate Analyse as his 'game piece' early on to Jackson, and he had a multi-way attraction thing going with Christie and Tommy. He was tipped off about some of his behavior and tried to do better but it was a transparent effort.





Won: Fiji trip
HOH 0 - Veto 2 - Noms 1/0 - HN 1

He was the first outsider to learn the Eight (and the Six) were things, and he seemed content to be their ninth (and seventh) rather than taking that info to the rest of the strays so they could organize and counter. He started strong, winning the first two vetos, but his luck went downhill after that. He planned a nominee speech outing Christie's shady dealings but he blabbed and it got back to Christie and the rest. But that then led to the huge fight before his eviction show that tore the Jacks apart and blew up the Six, so kudos for that. Never mind he could have used that mess to his advantage and maybe stayed. He was a DIARY SHOUTER, he had lots of goofy (sometimes inappropriate) stories, and he was liked by most, most of the time.





Won: Nothing
HOH 0 - Veto 0 - Noms 0/1 - HN 0

She seemed promising in her pre-season interviews but it turned out she hadn't really done the homework recruits should do, and she was quickly in over her head. She blabbed about most every convo she had, and she blew up alliances almost as soon as they were formed. But along the way she mixed and drank gross concoctions including hot dog water and mayo, she told some funny stories and some sad ones, and she and Nick fell in love (once she finally got him to stop lusting for Analyse).





Won: Revival to Camp Comeback Day 23
HOH 0 - Veto 0 - Noms 1/0 - HN 0

She was targeted by Jack and Jackson for no reason we know of, other than naming them as potential nominees in the first days. From then on they were obsessed with her, spreading that obsessive hate to their teamies, and it was so stupid it would have been comical if it weren't so ugly. She kept it classy despite all that, and it's good she had Nicole as a sounding board (and genuine friend) to vent her frustrations. I just wish she and Kat didn't hate each other as they would have made a superb comedy duo.





Won: Whacktivity 1 Nightmare (unused); Revival to Camp Comeback Day 15
HOH 0 - Veto 0 - Noms 0/1 - HN 0

He was a prime example of BB book smarts not necessarily equating to BB street smarts, and he didn't help himself any by being too loud and busy, nor by snitching on alliances to those same alliance members. Analyse accused him of being creepy with her but there was no evidence of that. He's done great things out here and will undoubtedly do more, so it was probably for the best that he got out of that snakepit sooner than later.





Won: First 2 weeks in sequester; Revival to Camp Comeback Day 15
HOH 0 - Veto 0 - Noms 0/0 - HN 0

He got the rawest of BB deals, the first night boot, and then he was locked in a hotel room for two more weeks. He showed a quick and accurate read on everything when he re-entered the habitat and was probably the only one of the Comebackers with potential to do some real damage if he'd won the comp to re-enter the game, but it wasn't to be. His and Kat's flirtation was fun to watch. He could and should have been a contender but instead he got the boot twice, and without any noms or votes to evict.



Lines and Links of the Day

Tally Items
Extracurricular Tally

Booze deliveries: 10
-June 19 move-in champagne
-July 1
-July 4
-July 6
-July 30
-August 7 halfway party
-August 12
-August 30
-September 2 Labor Day
-September 19 final three champagne

Major fights: 3
-Christie, Jackson, Holly, Kat, Jack plus Tommy, Analyse 8/1 before live show (leaked video/not on feeds)
-Nick vs Christie 8/20 7.52pm
-Jackson vs Tommy 9/12 not on feeds (9/15 show)

Minor fights: 8
-Bella vs Kemi 7/11 7.24pm
-Jackson vs Kat 7/14 approx 7.45pm (not on feeds)
-Bella vs Jack 7/21 show (not on feeds)
-Analyse vs Holly 8/15 2.12am
-Analyse vs Jackson 8/22 2.33pm + 2.36pm
-Nick vs Christie 8/23 3.55pm (set up by Holly/Jackson)
-Holly vs Jackson 8/31 11.29pm + 9/1 2.13am
-Holly vs Jackson 9/9 2.5am

House meetings: 8
7/3 6.37pm called by Jack
7/22 8.25pm called by Sam
7/24 12.49pm called by Tommy
8/20 7.52pm called by Nick and Christie
8/25 11.18pm called by Nick, Nicole, Cliff
8/29 11.28am called by Jessica, Christie (fail)
9/3 5.09pm called by Holly
9/12 11.08am called by Nicole (not on feeds)

Prank Week pie smashings: 19
-8/22 9.30pm
-8/22 11.40pm
-8/22 11.45pm
-8/23 1.02am
-8/23 3.17am
-8/23 10.48am (not on feeds)
-8/23 7.31pm
-8/23 11.31pm Nicole solo
-8/23 11.34pm Cliff solo
-8/24 1.23am Jessica solo
-8/24 11.06pm plus ongoing pie war
-8/25 10.33am
-8/25 10.24pm plus ongoing pie war
-8/26 12.44am for HOH/Holly
-8/26 Veto meeting for veto winner/Jackson (not on feeds)
-8/26 12.50pm for veto winner/Jackson
-8/27 1.15pm (not on feeds)
-8/29 2.27am two each
-8/29 2.36am

Revive-a-Hamster full returns: 1
Cliff

Revive-a-Hamster Camp Comebackers: 4
-David
-Ovi
-Kemi
-Cliff

Nominee speech scorchers: 3
Kemi 7/11
Bella 7/25
Kat 8/15

Blindside evictions: 1
Cliff

Unorthodox peeing incidents: 1
Jackson 7/25 HOH comp

Planned veto hosts bumped for alums: 4
-Tommy, bumped for Kaycee
-Nick, bumped for Tyler
-Holly, bumped for Kaitlyn
-Analyse, bumped for OTEV

Pinkyswears: 14
-7/12 11.54pm Cliff/Nicole
-7/14 4.26pm Kat/Jessica
-7/16 4.05pm Kat/Holly
-7/18 12.29am Kat/David
-7/18 1:04am Nicole/Kemi (retell by Nicole)
-7/20 10.11pm Sam/Holly
-7/26 12.01am Jackson/Holly
-7/26 10.21pm Kat/Holly
-7/29 8.00pm Sam/Nicole
-8/8 2:02pm Kat/Nicole
-8/9 2.49am Tommy/Nicole
-8/9 8.42pm Kat/Nicole
-9/22 12.56am Jackson/Holly
-Early season Cliff/Nicole, on 9/22 show

Broken habitat parts: 11
-Tommy broke the backyard boat lounge chair
-Jack broke the lounge door
-Cliff and Christie broke an awning
-Cliff broke the living room platform floor
-Julie broke her stool at Kat's eviction
-Analyse, Christie, Jessica broke another backyard lounge
-Nicole broke HOH chair after everyone pranked her
-Bent RV door from 8/31 hide and go veto
-Broken mirror by Jackson cleaning up 8/31 hide and go veto
-Jackson broke Diary door coming out for his HOH room
-Broken HOH showerhead after a Jackson/Holly/stool shower

Injuries, illnesses etc: 30
-Sam's hemorrhoids
-Analyse broken glass in her foot
-Jackson's hurt ankle in 7/6 veto (and subsequent flareups)
-Nick's back zit/cyst
-Jackson's chipped teeth from grinding
-Holly's mysterious rash
-Cliff's hurt calf in 7/20 veto (and subsequent flareups)
-Christie's bleeding butt
-Jackson's bleeding butt
-Jackson's oozing infected thumb
-Jackson's food poisoning
-Nick's motion sickness from 8/3 veto
-Kat's jammed pinky toe
-Tommy's sore neck from his Space Explorer hat
-Jackson's rolled foot
-Cliff's sore elbow, forearm, back from 8/10 OTEV veto
-Nick's sore knuckles from 8/10 OTEV veto
-Holly's banged head while piggybacking Jackson
-Jackson's stubbed 'ring finger toe'
-Tommy's accidental protein bar bite (nut allergy)
-Holly's sore groin after 8/24 Zingbot veto
-Cliff's cut finger from bananas
-Nicole's sore back/butt from slipping on the floor
-Holly's issues with 8/29 HOH comp mist
-Nicole's banged up knees from 8/31 Hide 'n Go veto
-Holly's mysterious nausea
-Holly's lymph nodes
-Holly's asthma issues at 8/14 final veto
-Cliff's banged up knee and overheating at 8/14 final veto
-Nicole's sore knee from final HOH Part 1

Scandals outside our BB world: 7
-Jack
-Selective editing of the Jacks + racial optics
-Jackson's [alleged/likely faked] domestic violence record
-Jack's 'rice pudding' comment
-Jackson
-Kemi asked by Diary to talk like a stereotype rather than herself
-Sheep used for 7/27 veto comp

Funerals: 1
6/29 12.05pm For the fishies

Hamster birthday parties: 2
-Kemi and Jack
-Tommy

Non-hamster birthday parties: 4
-Cliff's son
-Nicole's dad
-Tommy's dad
-Jackson's dad

Makeout pairings: 4?
-Bella/Nick
-Analyse/Jack
-Holly/Jackson
-Kat/Nick? in jury per 9/19 show, but no making out was shown, and no definitive sex events either - this might need its own category

Sex events (minimum): 21
-Pre-feeds Jackson/Kathryn (3x)
-7/6 11.48pm Jack/Analyse
-7/7 2.33am Nick/Bella
-7/8 3.29am Jack/Analyse
-7/10 1.56am Nick/Bella
-7/16 1.43pm Jackson/Holly (Holly retell)
-7/19 5.56pm Jackson/Holly
-7/21 10.33am Jack/Analyse
-7/21 1.33am Jackson/Holly
-7/29 8.17pm Jack/Analyse (Analyse retell)
-8/3 2.28am Jack/Analyse
-8/4 11.33pm Jackson/Holly
-8/5 11.11pm Jackson/Holly
-8/12 3.03am Jackson/Holly
-9/1 5.57pm Jackson/Holly
-9/8 3.42pm Jackson/Holly (stool installation 3.37pm)
-9/10 12.02am Jackson/Holly
-9/16 8.22pm and 8.52pm Jackson/Holly

Breakups: 4?
-Jackson dumped Kat
-Jackson dumped Holly (didn't take)
-Jack and Jackson dumped each other
-Bella probably dumped Nick? (from home)

Premature exits: 1
David

Pre-existing relationships: 3 confirmed/discussed
-Christie/Tommy (longtime friends + she dated his aunt 7 years)
-Holly/Kat (acquaintances, with numerous mutual friends)
-Holly/Jackson (Instagram + mutual friends)

Pre-season cast leaks: 1
Sam was seen getting his key with his truck

Pre-season fanbase + alum dramas: Too many to list


Production Goofs

1 Wrong URL for Ovi's dog's Instagram in official bio
2 Misspelled Kemi's last name
3 Misspelled Jack's first name in press pics
4 Misspelled Holly's last name in press pics
5 Julie misspelled Orwell
6 Multiple veto history errors, plus misspelled 'introductions'
7 Misspelled 'houseguests,' and Nick's and Kemi's (again) last names
8 Sloppy photoshop job pasting in David
9 Misspelled 'brushing'
10 Timestamps on 6/25 feeds peek were wrong/screwy
11 Bad spacing for Ovi's home town, should be two words: Oak Ridge
12 Random Celebs 1 finale shot popped up on feeds
13 Gave Holly wrong last name in press pics
14 Mixed up veto draw with veto meeting on highlights caption
15 Misspelled Nick's last name in press pics
16 Misspelled Analyse's first & last names in press pics
17 Misspelled Ovi's first name in press pics
18 Misspelled Christie's first name in press pics
19 Misspelled 'winning' on Instagram post
20 HOH info still not updated from Battle of the Block era
21 Diary name label mixed up Jack and Jackson
22 Misspelled BB20 Brett's name
23 Press pics posted/spoiled veto results the morning of the show
24 Misspelled Isabella's first name and omitted her last in press pics
25 Gave Nicole wrong last name in press pics
26 Tweeted the show starts 'now' an hour early
27 Panic comp roaches and staffers seen on feeds
28 Mislabeled Sam and Kat in press pics
29 Mislabeled Kat three times in press pics
30 Posted a BB tweet from Amazing Race account
31 Misspelled Big Brother plus a new Ovi variation in press pics
32 Narrator made Jackson and Michie separate people, on 7/21 show
33 Gave Cliff's parents the wrong names, on Facebook
34 Episode description repeats narrator's names goof
35 Mixed up nominees with evictees
36 Faulty math
37 Misspelled Christie's name on her Poison Ivy outfit
38 Cliff's timer went backwards on 7/24 veto show
39 Field Trip ballot had Bella as an option (a week after her eviction)
40 Mixed up 'going home' with 'going to jury'
41 Mislabeled Jack in press pics
42 Misspelled Jack's last name in press pics
43 Series of feeds glitches 8/8-8/9 around midnight
44 Forgot to change to new Wednesday time
45 Feeds timestamp off by 27 minutes + severe freezing all day
46 Staffer reflection seen on feeds
47 Posted the wrong show on BB's Youtube
48 Mixed up Kat & Christie, misspelled evictee, wrong show time
49 Misspelled Analyse's name again/still, two different ways
50 Short Diary audio leak with Nicole
51 Misspellings in edited horror movie captions
52 Posted wrong week for Jack's eviction
53 Forgot to update Field Trip vote to Prankster vote
54 Nick said Diary had slipped and mentioned the Six
55 Short Diary audio leak with Nick
56 Feed 3 failed on quads, came back, then audio failed on quads
57 Julie teased wrong show time
58 Short Diary audio leak with Jessica
59 Short Diary audio leak with Tommy
60 Mislabeled Tommy in press pics plus wrong show time again
61 Staffer seen on feeds in upstairs hallway
62 Julie misled when final veto meeting would air
63 Misspelled BALLOON in final veto comp set
64 Wrong show time on CBS app splash screen
65 Wrong hashtag on Instagram
66 Forgot to update auto-response when viewer favorite vote opened
67 On 9/12 Julie said 9/19 show would be live but it was taped a couple hours early
68 Misspelled 'Michie' on YouTube
69 Misspelled 'whittled' on YouTube
70 Quick flash of final HOH Part 2 set the night before
71 Wrong eviction weeks for Tommy and Cliff
72 Staffer heard on feeds
73 Random zeros on finale
74 Misspelled 'host' in press pics







Linking to any page here is fine. Please don't repost content from this site (or any other) without permission, and don't repost or hotlink images.



THE REAL SHOW IS THE FEEDS

Live air shows in many areas
BB1 thru BB21 plus Celebs and OTT, and many other CBS shows

PROTECT YOUR ONLINE PRIVACY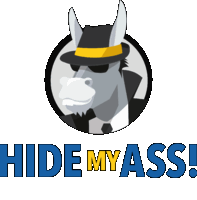 Anonymously secure your internet connection with HMA! Pro VPN - connect to our VPN service to anonymously encrypt your internet activity from prying eyes



HAMSTERWATCH SWAG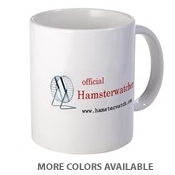 Mugs, shirts, more
Visit my Cafe Press shop






Big Brother 21 SEASON FAQ


Day 1 Move-in was June 19
Day 7 CBS premiere was June 25
Day 8 Feeds began June 26
Day 99 Finale is September 25

Feeds are streamed by CBS, and Flashback is accessible via All Access subscription. Call 888-274-5343 for account help, including cancellation.

*Effective July 10* Air shows on CBS (Global in Canada) are Sundays 8pm, Wednesdays 9pm, eviction Thursdays 9pm.

Big Brother After Dark on Pop TV will be every night midnight to 3am (an hour later on Wednesdays and Thursdays). The aired blocks are live (or recorded earlier the same night, depending on your cable provider).

The CBS app (by CBS Interactive) plays BB air shows and other CBS shows, as well as feeds, or you can use your browser to watch feeds on mobile devices. The same All Access link used to subscribe will lead to the feeds viewing page if you're already signed up.

BB21 finalist prizes are the same: $500k for the winner and $50k for 2nd place. Stipend for the others is $1,000 per week again. Top finishers get bonuses again this season: $10,000 for 3rd place, $7,500 for 4th, $5,000 for 5th.

The habitat has 94 HD cameras (no change) and 113 microphones (no change).

The recorded in-house announcements are the voice of producer Don Wollman. He and Julie Chen are the only staffers who have been there since Big Brother 1.