This site is about the Big Brother 24 feeds and contains spoilers! It isn't necessarily thorough: it's what I catch and/or what interests me. It's about watching hamsters: who's doing what and why. Thanks for encouraging my behavior.
Your pal, dingo





Donations via Paypal are gratefully accepted!



BB24 DRINKING GAME

Take a swig whenever Jasmine asks someone to do something for her





VIEWER VOTES

Who should get Week 1 Backstage safety?
> Brittany but it didn't play out as anything





QUICK LINKS & BOOKMARKS

-SIGN UP FOR FEEDS

-WATCH THE FEEDS
after signing up - disable ad blockers

Official site and socials:
-BB24 official CBS site
-Twitter
-TikTok
-Instagram
-YouTube
-Facebook

-Live show tickets if/when audiences return

-Donate via Paypal - thank you!

-My Twitter - my screencaps

-Amazon Canada portal

-Dick at Night with @EvelDick

-BB Viewer Chrome or Firefox Extension by @liquid8d
-Requires Paramount Plus account

-BB24 Wiki

-Hamster Twitters
BB USA: chron - members
BB Canada: chron - members
BB USA Celebs: chron - members

-Advice for cast friends/family

-VPN to protect your online privacy





EAST COAST AIR SHOWS

East coast air show live streams:
- 1 - 2

USE THESE LINKS AT YOUR OWN RISK
I can only vouch for #1
-NO DOWNLOADS OR SIGN-INS NEEDED
-BEWARE OF CLICKING POPUP ADS OR WARNINGS




Get Paramount Plus
to watch Big Brother
all seasons
Plus tons more CBS and Viacom content




Big Brother 24 SEASON FAQ
-Pre-season July 5: Cast reveal
-Day 1 July 6: CBS premiere
-Kyle was first to enter
-Day 82 Sept 25: 2 hour finale

Feeds are streamed by Paramount Plus, with Flashback included, with a Paramount Plus subscription. Call 888-274-5343 for account help, including cancellation.

BB24 finalist prizes are $750k for the winner, $75k for 2nd place, $10k for 3rd place.
All except finalists probably receive $1k stipend per week again, including pre-season sequester.

The habitat has 94 HD cameras (no change) and 113 microphones (no change).

The recorded in-house announcements are the voice of producer Don Wollman. He and Julie Chen are the only senior staffers who have been there since Big Brother 1.





BIG BROTHER LIVE FEEDS EXCLUSIVELY ON PARAMOUNT PLUS
All Big Brother USA seasons plus most CBS/BET/Comedy Central/MTV/Nickelodeon shows
past or present are included, plus originals!
GET A FREE TRIAL
COMPUTER - MOBILE - ROKU - CHROMECAST - APPLE TV - ANDROID TV - FIRE TV - XBOX 1/360


>> >> >>

>> >> >> >> >> >>

>>

Power Status
Festie Besties:
Alyssa/Indy/Taylor - Brittany/Michael
Daniel/Kyle - Jasmine/Turner - Joseph/Monte/Terrance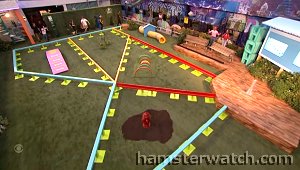 Head of Household: Michael (Brittany immunity)
Have-nots: Nobody
Original noms: Joseph/Monte/Terrance
Veto winner-outcome: Michael - used on Joseph/Monte/Terrance
Final noms: Daniel/Kyle
Evicted: TBA


Alliance charts by @89razorskate20

Alliance maps by @Dolffica

Diary segment tallies by @clamperls4

Ratings Watch
Sunday's show won the hour with 0.7 rating and 3.832 million viewers, ahead of Celebrity Family Feud on ABC with 0.5/4.519, Family Game Night on NBC with 0.1/0.921, and The Simpsons and Great North reruns on FOX with 0.1/0.598 and 0.1/0.453.


Overnight rating: adults 18-49, percent of all TV households



Upcoming Events
CBS shows are Sundays 8pm, Wednesdays 8pm, Thursdays 9pm

Thursday, September 8 will be two hours 9-11pm
Sunday, September 25 finale will be two hours 8-10pm

Usual feeds schedule, times are Pacific
Mondays noonish: Veto meeting*
Tuesdays: COVID tests
Wednesdays midnight: Have-nots end
Thursdays: Eviction run-thru afternoon*, live eviction show 5pm*, HOH room late evening
Fridays: Nominations late afternoon*
Saturdays morning: Veto player draw*
Saturdays afternoon/evening: Veto comp*
*Feeds blocked - adoptable anipals on feeds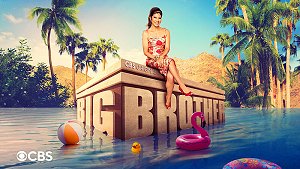 GET THE FEEDS to see the real show!

Paramount Plus plans are as follows:
-$4.99/month or $49.99/year includes feeds, does not have live local CBS, does have commercials for shows/movies
-$9.99/month or $99.99/year includes feeds, does have live local CBS, does not have commercials for shows/movies
-If you get the $4.99 'Essential' plan and want to dump the ads, you can upgrade to $9.99 'Premium' plan at any time
-$5.99/month plan is no longer available for new subscribers, but former All Access accounts will stay as they were, including feeds and live local CBS



Daily Feeds Recaps
Day 36 - Wednesday - August 10, 2022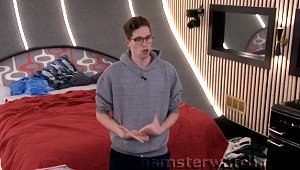 Last night's Leftovers meeting included a lot of Jasmine bashing, and was followed by Michael ranting and cussing to us about Kyle and Joseph having expressed concern about jury management due to lying to the other side about their votes. Michael said he and Monte had put their necks on the line for the alliance, so those guys shouldn't be griping about jury votes already. He did say he was still riding with Leftovers, for now. Also, Alyssa told Kyle that Jasmine's secret she told Indy under the blanket was about being attracted to someone in there (Joseph), so the alternate rumors about that can be put to rest. Daniel gave Jasmine some spare wet wipes, admitting he'd used some of hers "but not as many as some people."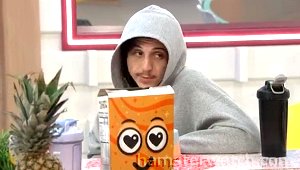 Today started with the usual buzz everywhere: Daniel campaigning (pointlessly), including explaining his almost-accurate Leftovers theory to Alyssa. She immediately took that to Kyle, especially about last week's veto and vote if she'd stayed on the block. He flailed a bit but she didn't seem too concerned about it overall, so long as he was still her boo. Michael reiterated to Brittany about Kyle in particular plus Joseph being able to play the middle when he/they can't, Brittany griped about Taylor while Michael said he still would like them to stick with her, and Michael pointing out Turner's outstanding memory skills. Monte griped to Kyle about Terrance and Jasmine, and Terrance griped to Kyle about Michael because he (Terrance) threw the veto to him to keep noms the same. Kyle told Taylor he wanted to win HOH so he can say he wants to take a shot at Michael and Monte, setting himself up to be able to influence the other side for veto/backdoor target.

Word on the BB streets is Festie Besties will end tomorrow night, so that could change a lot of the dynamics in there - we'll see. Word is also the HOH comp will be the endurance wall, but no confirmation yet if that will be on feeds or not - we'll see about that too.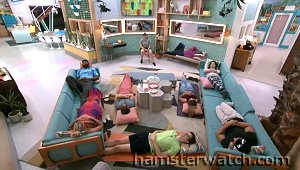 Indy cooked up another meal, some sort of stew I think? Time will tell, as Brittany led another meditation/relaxation/secret hypnosis session on them a little after 4pm, before they ate. That may or may not help her latest confidence problem: they always applaud these sessions and her obvious skill with them; but as part of her solo Have-not breakdown last night, she said she felt out of place and out of sorts since she'd kept that secret, and wasn't able to fully be herself in there, let alone talk about her work or daily routines. Turner and Jasmine revved up another round in their ongoing feud, this one about MF Doom's cultural significance: Turner said major and influential, while Jasmine said not because she didn't know who he was. Witnesses were called in on both sides of the argument.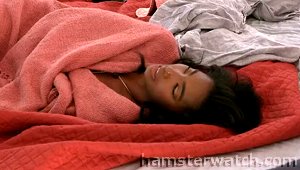 They got some fly swatters - I'd guess that was Joseph's request, since his fly killing mission is beyond serious. Taylor talked to us in HOH, saying she was isolating herself again/still because she "can't be fake" and she was disappointed so many were socializing with Daniel after what he said to her about Paloma, let alone not saying anything about it then or since. But she said she's glad he's finally going. She also said she can't even hang out with Joseph without Indy making an issue of it, and she was annoyed at not doing well in comps. She said "I can't be a floater in the best definition, but I went from that to being a coaster?! I didn't come into this game to be a coaster, it's so embarrassing." It should be noted she used both terms correctly, something most "superfans" fail to do. She said she might as well become "the cold flipping bitch they think I am" and said while she's loyal to her F3 (Brittany and Michael), she thought she might pitch an F2 to Joseph. And Daniel continued grasping at non-existent straws, mostly to Terrance.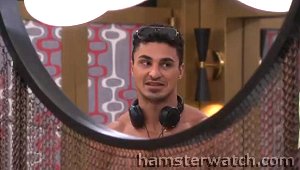 Joseph, Taylor, Michael concocted a plan to tell people Michael caught Joseph and Taylor canoodling on his bed, complete with saying things like Michael would have to change his sheets. I don't really understand this ruse, but Joseph went off to report to Kyle and Alyssa, who were canoodling. It was a stealth whispery report but Joseph said things like Taylor had asked him about a showmance and he wasn't sure, he didn't want her further isolated after how things had started, and he loves Indy and Jasmine and wouldn't want them to be upset if they found out. And he said they didn't know if his and Taylor's game plans were aligned or not, which could complicate things if they went ahead with a showmance. And Taylor reported to Brittany and Turner, saying Alyssa had blown kisses to the camera outside the HOH room when she and Joseph were in there. She referenced the earlier "fauxmance" plan in that retell. And Joseph told Jasmine a whole lot more whispery stuff. I missed when they first talked about faking a showmance some time ago so I don't really get the whole premise. Maybe it's to cover up the fact Taylor and Joseph already are working together within Leftovers, or maybe it's to get Alyssa on their side as a fellow 'mancer, or maybe it's a backup info relay system for Leftovers, so Taylor and Joseph can meet up to exchange info without being suspicious game-wise, or maybe so Indy would back off Joseph. It will probably become clear eventually?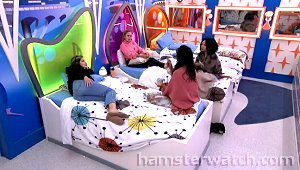 Operation Fauxmance kicked into high gear immediately, as Taylor was included in girltalk with Alyssa, Indy, Jasmine. Taylor told them about Joseph, and a lot of gossipy gossip was exchanged, most of which Taylor was aware of but she played along. Jasmine did most of the gametalking along with Taylor, and the four of them more or less agreed to target a guy next week. Indy again told Alyssa if she wins HOH she'll let her and Kyle have the room for a night, and Alyssa said "we'll change the sheets." (It's a fair bet she isn't aware of the night vision cameras in HOH or anywhere.) Jasmine told Alyssa she can't have sex with the current state of her toenail polish, and Jasmine offered to do Taylor's nails for tomorrow(!) Taylor said she's wearing a red dress because it's her revenge day, and she can change quickly into comp clothes if needed. She modeled her dress for Indy and Jasmine who both said it was cute, and she offered to lend Indy another dress. Indy said "you take my friend and I take the dress, good trade." When Taylor left, Jasmine told Indy she'll fake it with Taylor so they can get info, and wrap Taylor around Jasmine's finger. Indy told us later "she's starting a showmance with my best friend here, I don't know if that's gonna put a target on his back - I just hope I win HOH tomorrow."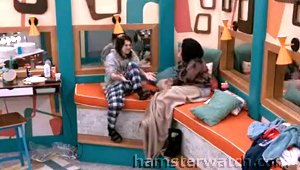 Brittany talked to us again, sounding a bit better but still concerned about hiding her hypnotherapy from them but realizing it had gone too far now to change, and she hoped they'd all understand. She also said she was glad they'd asked her to do the relaxation session today, as she'd been not mentioning it for a couple weeks. Turner and Jasmine had an extended shmooze session about tomorrow, if Besties will end or not, and that they'd still protect each other if the twist does end. Jasmine said if it's an endurance she'll hang on til her fingers bleed. Turner played along and played her like a fiddle: it was a good bit for us Jasmine comedy fans. Later he told us he hoped he said what she wanted to hear, and what he was supposed to say (for Leftovers). Alyssa went to take a bath in HOH, in bikini, and Kyle joined her upstairs for some smooching, in bikini. They agreed something was a good plan and a good idea - maybe using the room next week, maybe something else. He said he'd brought a swimsuit up there, planning to bubble bath with her, but decided that wasn't a good idea. He tried to leave but she got flirtier, and you know Kyle. At least they agreed not to do anything while it was Michael's room, but then they went horizontal on the bed and feeds switched. He said "you have no idea what you do to me" but I think maybe she does. A growing group of them played sex talk games that got pretty funny.

** THURSDAY'S HOH WILL BE ENDURANCE ON THE WALL! **
It's not yet confirmed that'll be on feeds but it usually is: get them so you're ready!

IF YOU MISSED what came before, check my previous episode, always linked up top or from my season index, and get the feeds to catch anything you missed with Flashback!

A big thank you for continuing to visit Hamsterwatch.com! And big ups to everyone who has or will get their feeds through me, and/or has or will make donations! I couldn't do this without you guys ♥



Day 35 - Tuesday - August 9, 2022
Terrance and Daniel started another day plotting for Daniel's survival and bashing various Leftovers in turn. Last night Terrance and Jasmine decided they could get Kyle evicted with their votes plus Indy, Joseph, Alyssa. That shows how well Joseph has shmoozed them, and as for Alyssa, she reported back to Kyle immediately after they told her. Daniel seems to think only one showmance has gone far in BB when about half the prior seasons have had showmancers in finals. Joseph filled in Leftovers overnight about Terrance and Jasmine thinking they had him, and Michael quoted BBCanada Sabrina's iconic "good TV" line to us.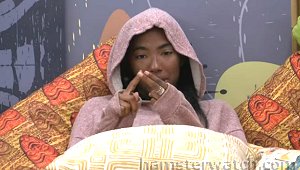 Taylor did some BB math to count the days til she can vote out Daniel, saying "Thursday's my revenge day." She told us she was beat down so badly at the start that "the people who found me, who I decided to join, I will not turn on them until it's time to play the game against them." She added her fauxmance with Joseph was perfect because they can talk game while appearing to be flirting, adding "whether or not I actually fall for him is another story."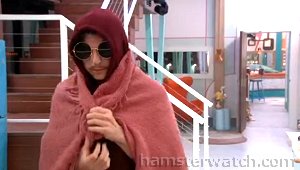 Afternoon inside was long and pretty dull with chess and chit-chat, naps and nails. Joseph, Alyssa, Michael put their cooking skills to work - rather they attempted to hone those skills. Turner dressed up like Jasmine during her Have-not era, whether intentional or not (knowing him and his goal of staying under Jasmine's skin, it was intentional). Daniel and Terrance continued being masterminds in their own minds, and they pitched to Jasmine, to get her to work on Alyssa about the upcoming vote. Most of them are assuming endurance on Thursday, and Jasmine said she'd rather lose than go on slop. Terrance said he'll take the slop punishment for her if she comes off before him. (Not sure it works that way, or that they'd fall in that order, but whatever.) Daniel pitched to Brittany, who responded with her usual caught-in-the-middle ruse, which he's well aware is a ruse.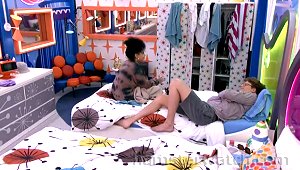 Jasmine began her pitch to Alyssa that they need to keep Daniel, since Kyle would join the other side if he stayed, but Kyle crashed that meeting. Jasmine said she'd pieced together the alliance that may or may not include him, but she was sure it doesn't include Joseph. Kyle and Jasmine shmoozed each other while most of the others ate, and she wrapped up with "I know Joseph is on our side." Michael and Brittany talked about eventually taking aim at Monte, citing that all the anti-Monte pushes had come from females, and wondering if they could/should capitalize on that. And they referenced a towel incident with Terrance, which was about him asking Brittany, Jasmine, Taylor to fold towels the other night. Taylor told Joseph she was having a quiet day to herself, as she'd realized she'd been more traumatized than she realized from all the early ostracizing of her.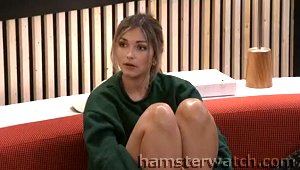 Jasmine's pitch to Alyssa apparently failed as she visited Michael and Brittany to ask if Kyle's still staying, and they said yes. Brittany said she'd like to work with Alyssa and Kyle going forward and Alyssa was receptive and said she wanted a core group, one that didn't include Jasmine and Indy. And she said she talks game with Kyle "all the time." Michael threw out a couple feelers about Monte going next since he was suggested by several for this week, and Alyssa was receptive to that as well. Daniel told himself/us he was torn because he loves the game but also wants to "get the fuck out becaue these people annoy me." Terrance joined and they ranted that nobody else knows how to play BB. Indy made a cake. Kyle checked in with Michael and Brittany and said he doesn't know what to do, since he's found himself in an alliance with people he never talks to (Terrance, Indy, Jasmine plus Alyssa).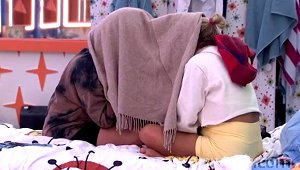 Jasmine and Indy made a cone of secrecy for Jasmine to share a secret. Most out here thought it was admitting she too has a crush on Joseph (and on her Poo Poo's birthday.. a day or two later anyway.) Indy, who's made no secret of her Joseph crush, said she already knew and Jasmine wanted to know how she knew. Maybe it was that, maybe it was something else - they couldn't be heard, and BB told them to stop.

A big group was gathered in HOH and watching the spyscreen. Joseph said Indy was looking for him, like she does, and they watched her go from room to room. She eventually made it upstairs but they'd all hid except Turner. He said he didn't know where they were, maybe in Have-not. Indy spotted everyone's shoes and they all jumped out. Next Jasmine went upstairs and said she didn't trust Turner when he said nobody else was there. The shoes had been cleared but she looked around before spotting Michael's hair peeking over the top of the bathtub.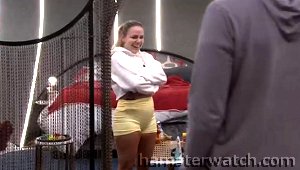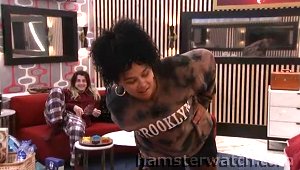 Then Taylor came up, saying it sounded like a basketball game was going on. Jasmine told her everyone was in Have-not. Taylor looked there, found no one, and checked again with Jasmine. When they returned to HOH, everyone was out and acting normally. Terrance was called to upstairs Diary for covid test, Daniel trailed up, and Jasmine went out to the skybridge to bait him into HOH but he didn't fall for it. And that was the end of that. Gif thread. Of course Daniel griped to Terrance about how stupid they all were. But when Brittany retold the series to them, they said it was pretty funny.

Brittany had her cut and stitches checked when she went in for her COVID test and reported she was told it looked good. Kyle and Alyssa agreed they want to have sex, but Kyle said "we probably shouldn't."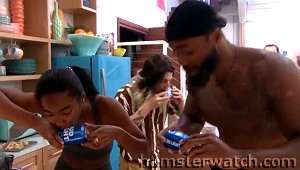 They had another booze delivery (so soon? Yes, they're boring). Turner decided to shotgun a beer and Taylor decided to join him, as did Monte. Monte jabbed at his can and a tiny stream of beer sprayed the mirror/window. They got that fixed and chugged. Turner finished first, followed by Taylor, and Monte took a few tries. Group chats got louder and topics got broader, including pubic hair preferences, The Circle, and favorite drinks. Taylor, who did her homework better than any new-to-BB hamster in recent history, enlightened others about such classics as Rachel's tequila and Pressure Cooker. Joseph started shifting to his weekly nursing home cat duties by buddying it up with Daniel. Terrance gave a monologue from his bed. Leftovers less Brittany, plus Alyssa, Indy played Chinese checkers on the HOH bed and snacked, and Brittany had another attack of the sads alone in Have-not.

IF YOU MISSED what came before, check my previous episode, always linked up top or from my season index, and get the feeds to catch anything you missed with Flashback!

A big thank you for continuing to visit Hamsterwatch.com! And big ups to everyone who has or will get their feeds through me, and/or has or will make donations! I couldn't do this without you guys ♥



Day 34 - Monday - August 8, 2022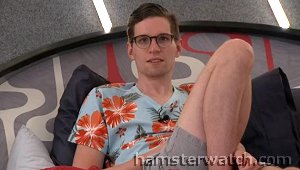 Last night there were some drunken spats, including Indy being mad because someone drank Michael's last hard cider that she'd hid for him (which he didn't care about), a number of them went to bed angry with others, and Alyssa offered to work with Taylor going forward. Michael had a few meetings before today's veto meeting, including Kyle asking for the HOH room to do the sexy with Alyssa (joking), and Jasmine wondering/worrying if Michael had warned Monte of his impending doom (which isn't happening). Michael and Monte laughed about how un-subtle Jasmine, Alyssa, Indy are about everything. Michael watched the spyscreen, amused, as he waited for the veto meeting. Feeds went to adoptable anipals around 10.30am for that, quite a bit earlier than usual.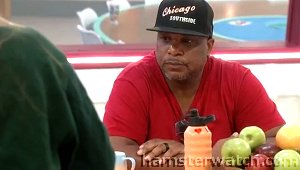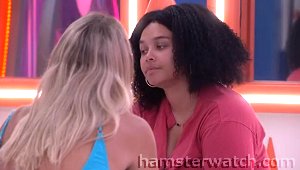 Michael used his veto on Joseph/Monte/Terrance, and put up Daniel/Kyle in their place. Terrance and Jasmine both looked dejected and disappointed when feeds came back, but there weren't any raised voices or visible anger. Michael had been careful not to make any promises about not using the veto to those who'd wanted him to, or maybe he gave them a heads up before the meeting. Turner told Kyle he'd tried hard not to laugh during the meeting. Apparently Michael referenced or quoted Daniel's speech way back on Day 3 when he put himself and Taylor on the block.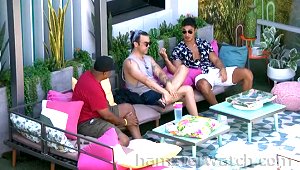 Brittany told Monte and Taylor that she and Michael had been calling the other side the Convenience Store because "they just go with whatever's convenient at the time, with no loyalty whatsoever." Team Ants harassed Jasmine and Indy in a multi-pronged attack involving kitchen counters, drawers, and surprise mass gatherings. Terrance continued griping and cussing to Daniel about not being left on the block - this season is really something else. Daniel continued agreeing, but he's actually on the block and most likely to go as of now, so at least he had an excuse. Joseph joined them to shmooze, and then reported to Brittany and Taylor, who had been celebrating the latest turn of events, and agreeing Terrance has to go soon. Joseph killed another kitchen fly, started humming "Memory", and left it on display so its little fly friends would know what they're in for. Those little friends kept coming, and Joseph went to war. Jasmine took her cane into the pool with her.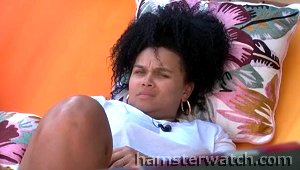 Daniel sat alone and gave a monologue about there being no point to campaign because a mass alliance has taken over, and he was looking forward to seeing Paloma and Nicole, "the people I love." Brittany asked Michael about BB Twitter, and he said "people are very passionate." Kyle asked if fans cancel people from the show and Michael referenced Aaryn, saying "Julie eviscerated her.. she was going down and she pulled the whole state of Texas with her." He added she's a successful influencer now and said "people are quick to forget." Joseph shmoozed Jasmine and Taylor shmoozed Terrance for a long time. Jasmine said she applied for Amazing Race and got far in the casting process, and Taylor never talks to her unless asking about her vote, and "although I'm not close with Kyle, we are pretty much the same person, he's just a male version of me." Kyle told us he's all in with Leftovers again, that he wanted to bring in Alyssa and it was sloppy for her and friends to gun for Monte, and he can't trust her in the game anymore. And he said Brittany and Michael walking in on him and Alyssa making out in Have-not last night felt like getting caught by mom and dad.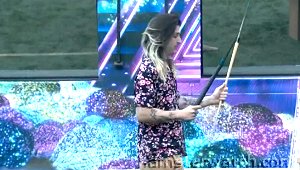 After a lengthy hammock session with Joseph, Jasmine discovered Team Ants had sent a squad to move onto and into her boot. Joseph recruited Alyssa and Brittany to help with his fly killing mission. He got another one by thwapping it with a towel while Alyssa held the cup it was on, and he asked Brittany to hold up the little carcass on its tissue, saying "show the camera, they always like to see it." All feeds were inside when huge loud whooping laughter was heard in the backyard. Most ran out to see what was going on. Monte and Taylor were both laughing so hard they couldn't speak. It turned out Turner was swinging a cue to make a *whoosh* sound, and wasn't getting one, so he swung it really hard. It cracked into the pool table and broke in two. Daniel and Terrance had another woe-is-us gripe session, and finally started to realize there is a formalized alliance working together and against them.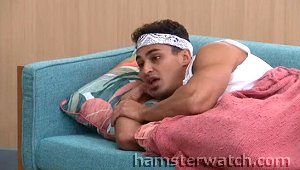 Terrance and Jasmine continued piecing their puzzle pieces together, with Terrance saying he'd thrown OTEV to Michael, and they agreed that Joseph was not in the group they thought included Michael, Brittany, Monte, Taylor. Jasmine wondered if Turner's also in it and Terrance said yes. Jasmine then wondered if Turner flipped at the last minute and Terrance said "it was always the flip." The kicker is Joseph was right there with them, soaking it all up. Terrance said pay attention to how close Taylor and Monte are, and Jasmine said "I knew it!" and added "and Michael and Brittany, they're all together." Jasmine then said to Joseph "hopefully you aren't in it 'cause we're talking about it" and he said he wasn't. Joseph's retells later should be good comedy. His first was to Brittany in the pantry, and it was very rushed. Also there's some issue brewing about baby wipes. Jasmine said hers are disappearing faster than she's using them. Spoiler: it's Turner.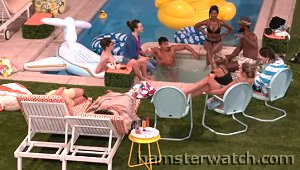 The hot tub was finally hot so they gathered in and around it and shared stories about most embarrassing moments, first kisses (a lot were 6th grade), first jobs, and high school awards, all of it sprinkled with a liberal amount of #JasmineStories. After things broke up, Alyssa spilled to Kyle what she'd learned about a Monte/Taylor/Michael/Brittany/Turner alliance.

IF YOU MISSED what came before, check my previous episode, always linked up top or from my season index, and get the feeds to catch anything you missed with Flashback!

A big thank you for continuing to visit Hamsterwatch.com! And big ups to everyone who has or will get their feeds through me, and/or has or will make donations! I couldn't do this without you guys ♥



Ratings - Bad Haiku special edition
Ratings are based on a traditional Japanese poetry format, and entertainment value



Noms count: original/renom






Staged activities
Showmance edits, sound effects
Feeds uptime still good





Won: Week 1 Backstage Pass

HOH 0 - Veto 0 - Noms 1/0
Have-not 1



Kyle's so cute (giggle)
He's so cute and he kissed me
Finally (giggle)





Won: Week 1 Backstage Pass; Week 1 viewer safety vote; Week 5 immunity (HOH Bestie)

HOH 0 - Co-veto 1 - Noms 1/0
Have-not 0



Wants to be weakest
Jasmine, Terrance, Alyssa
She wants them all gone





Won: TBA

HOH 1 - Veto 0 - Co-veto 1 - Noms 0/1
Have-not 1



Attack dog alone
Abandoned by his trainer
Docile hound dog now





Won: TBA

HOH 0 - Veto 0 - Noms 1/0
Have-not 1



Summer house it's not
Loud shoutouts, she hates Taylor
What else has she brought?





Won: Week 3 immunity (HOH Bestie)

HOH 1 - Veto 0 - Noms 0/0
Have-not 1



Diary accents
Muffin outrage, hobbling boot
She's pure comedy





Won: Week 4 immunity (HOH Bestie)

HOH 0 - Veto 0 - Noms 1/0
Have-not 1



Eats and sleeps a lot
Misses meetings and strat talks
Stays on top of things





Won: TBA

HOH 0 - Veto 0 - Co-veto 1 - Noms 0/1
Have-not 1



Ignorance deluxe
Twelve in twenty-nine body
Hanks did it better





Won: TBA

HOH 1 - Veto 3 - Co-veto 1 - Noms 2/0
Have-not 1



Lots of comps won now
Plotting out the future weeks
Bubble bath and chill





Won: TBA

HOH 1 - Veto 0 - Noms 1/0
Have-not 1



Making more small talk
Transparent attempts to shmooze
Is it working? No





Won: Week 5 surviving Bestie pick

HOH 0 - Veto 0 - Noms 1/2
Have-not 0



Safe for now, and she's
Outlived three of her haters
Just a few to go





Won: Week 4 surviving Bestie pick; Week 4 immunity (HOH Bestie)

HOH 0 - Veto 0 - Noms 2/1
Have-not 1



Lies to everyone
Most believe him, there and here
He just sits and talks





Won: TBA

HOH 1 - Veto 0 - Noms 0/0
Have-not 1



Muffin sabotage
Lives under his Bestie's skin
Pranking with an edge





Won: Nothing

HOH 0 - Veto 0 - Noms 0/1
Have-not 1

3rd evicted - Day 30



Arrogant, aggressive, entitled, overbearing, self-serving and self-centered. She took over the Taylor hate train when Paloma left and ran it off the rails. She had no redeemable watchable qualities, least of all being entertaining in the slightest. I thought about doing Ozark ratings some week but I lost my Wendy Byrde with her exit.





Won: Nothing

HOH 0 - Veto 0 - Noms 0/1
Have-not 0

2nd evicted - Day 23



She was one of the Taylor haters under Paloma's direction, but she kept it up after Paloma's exit, even after Turner referred to it in his noms speech. That was one reason she went on the block as backdoor target and eventual exit, along with Michael and Kyle stressing her general smarts. She pushed for Pooch to go after he volunteered himself, and then she was blindsided when it was her own turn to meet Julie.





Won: Week 1 Backstage Boss/immunity

HOH 0 - Veto 0 - Noms 1/0
Have-not 1

1st evicted - Day 16



Volunteering to go on the block is always dicey, but especially as early as he did before any real trust is formed. And now he knows why. He's lucky Julie was COVID-distanced or she might have whacked him. He put all his eggs in a broken Oasis basket, and he irritated a lot of them with his antics and touchy-feely. When Joseph tried to help and warn him about that, he just got mad at Joseph. Like Paloma, he talked constantly and very, very fast. He seems like he's got a good heart so good luck to him from here.





Won: Week 1 Backstage Pass

HOH 0 - Veto 0 - Noms 0/0
Have-not 0

Left the game - Day 8



She drove the game at the start, and she ignited and fueled the unjustified Taylor hate which continued to thrive even after she left. When she started to spiral, her conspiracy theories and delusions would have been comical if they weren't indicative of something more serious going on. It was probably best for her to go when she did, and for me - her nonstop superfast talking was stressing me out.





Won: Nothing

HOH 0 - Veto 0 - Noms 0/0
Have-not 0



He was replaced pre-season by Joseph, but you can catch him on America's Got Talent and The Circle.






Lines and Links of the Day
Lines

Wednesday
Indy to Taylor: You take my friend and I take the dress, good trade

Joseph: Does spitting in the mouth count as kissing?

Turner to Alyssa, about Jasmine: I love her, like in an annoying way

Joseph: I hope the live feed is dead and my parents aren't watching

Tuesday
Daniel: If I don't get a special power in the next couple hours, this season is gonna be a bore

Jasmine: I know Joseph is on our side

Monday
Terrance, after coming off the block: It's so deflating, that just took the gas out of my muthafuckin sails, like fuck this shit, like who wants to play this now, just cut the check, fuck it, it's stupid at this point, I'm over it

Terrance: All these stupid ass fuckin alliances

Alyssa: You actually have kind of a tan line, were you laying out today?
Turner: I think that's a bruise



Links

GET YOUR FEEDS includes a free trial

BB24 houseguests as lodgings/accommodations by @AutsTVTrashTalk

BB24 houseguests as your family by @Dolffica

Rancho Coastal Humane Society temporary home of our feeds anipals, including adoption updates - visit them or your local shelter to find your new best friend

Tropical fishies cam if you're missing them, from Aquarium of the Pacific

Use my link for any Amazon Canada shopping, anytime, at no extra cost - just start your shopping trip by clicking Amazon Canada



Tally Items

Season Stats
HOHs in order: Daniel; Jasmine; Turner; Monte; Michael

Veto winners in order: Michael; Michael; Brittany/Michael; Daniel/Kyle; Michael

Evictions in order: [Paloma left]; [Nobody]; Pooch 12-0; Ameerah 7-4; Nicole 9-1

Cast Twitters: @poochie_maneee

Cast Instagrams: @paloma.angeliki; @poochie_maneee; @ameerous; thebutchergoddess11







Linking to any page here is fine. Please don't repost content from this site (or any other) without permission, and don't repost or hotlink images.







988 CRISIS LINE 988



The national mental health hotline has launched nationwide. Call or text 988 if you or a loved one is in crisis - help is out there.



THE REAL SHOW IS THE FEEDS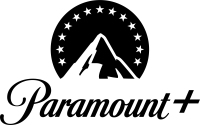 CBS All Access is now
Paramount Plus

Live air shows with ad-free plan
(live TV will have some commercial breaks)
BB1 thru BB24 plus Celebs and OTT, and loads of other shows from CBS, BET, Comedy Central, Nickelodeon, MTV, Smithsonian, plus originals




GAME TWISTS

Weeks 4-5 FESTIE BESTIES
-Surviving nominee chose another set of Besties to join
-Same rules applied as before for trios

Week 3 FESTIE BESTIES
-Everyone was paired with another
-Besties nominated and compete as duos
-Have-nots are also in pairs
-HOH determines noms but their pair has safety
-One duo to play veto with HOH duo and nominated duo
-Anyone on veto winning team can choose to use it
-Both nominees come off if veto used

Week 1 BACKSTAGE PASS
-Pooch picked Backstage Boss card at move-in
-He had Week 1 immunity, couldn't compete or vote
-He picked Alyssa, Brittany, Paloma for Backstage
-They couldn't compete, be nominated, or vote
-They weren't guaranteed safety
-Twist was cancelled when Paloma left, with no repercussions



HAMSTERWATCH SWAG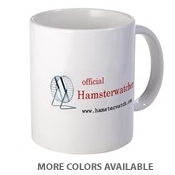 Mugs, shirts, more
Visit my Cafe Press shop

PROTECT YOUR ONLINE PRIVACY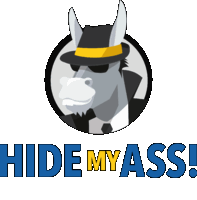 Anonymously secure your internet connection with HMA! Pro VPN - connect to our VPN service to anonymously encrypt your internet activity from prying eyes