This site isn't about who should win, who will win, who I'd be friends with, or who is cute. It's about watching hamsters: which ones are doing what and why. Which are fun and which are dull. If they aren't entertaining, get rid of 'em! More to come, bookmark & come back!

.. that dingo
Linkage
Daily feed recaps & opinion ratings navigation tool for this often-biased site
HamsterWatch Big Brother 8 here we go again
HamsterWatch Big Brother 7 Hamster all-stars in the house
HamsterWatch Big Brother 6 time to do it all over again
CBS Big Brother 5 the official site
Housecalls live web show with Marcellas, also archived shows
TV Updates feed updates, screencaps, and fun boards - easy to use and functional!
bb5fan's 30 second refresh screencaps if you don't have feeds (great at work!)
Hollyisms and Cowboyisms and Lisa-isms from me, that dingo person
Sir LinksALot Big Brother 5 all the links
Reality TV Links emphasis on individual hamsters' sites
Aldav has all of the edgier stuff & the best mini-recaps in town (alternate url)

Bonus must-click special: Voting history handy reference from the official site
Extra must-click special: A look at Drew by HistoryDetective at Reality TV World





9/10/04 - Day 71, part 1

>> to the future >> dwell in the past >> latest
>> fashion forward - go to part 2



Diane in love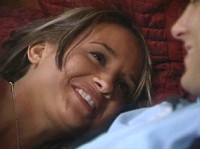 Just about everyone agrees that Diane's fallen hard for Drew.. whether his feelings are real or scam remains suspect - we may never know

My opinion is that yes, Diane's played the game incredibly well, but it wasn't all intentional: it's just been a by-product of her working to win Drew

I think she's gotten this far by using her natural intelligence and her instinctive reaction to deflect blame to make it this far in the game, and he rode that all the way to final four, letting her do both the footwork and the dirty work.. I don't think he's smart enough to have done it intentionally either: he just did what he did to keep the token party chick interested in him - and in his bed at night - and to keep looking like the good guy he seems to think he is

Once all the male and female threats to each of their insecurities were gone, Drew became a manipulator of the worst kind: preying on both Diane's & Cowboy's emotions to get his way over either or both of them in order to get himself ahead.. Diane's too far gone about him to even notice the glaring clues that he's two-timing her with Cowboy, and Cowboy's.. well, Cowboy's Cowboy

Drew's the kind of guy who's used to having girls like Diane throw themselves at him, and he's used to using them to get what he wants.. Diane's the kind of girl who's used to being used, and she believes that means her love is returned.. Even if Drew does have some feelings for her, and even if they do see each other after the show, she'll see all the things he's done and said about her when she gets out

We've all made mistakes in the romance department - and hopefully learned from them - but Diane is all about appearances: can you imagine having a personal mess like this played out in public? At age 22? This teen romance-gone-bad won't ever go away like the rest of ours: it's on display forever.. Diane may not come out of this in one piece

Nakomis is the only hope that something ethical can come out of this trainwreck, but she's too snowed by the misguided guilt-trip placed on her about her 'brother' and she's never been around enough Drews or Dianes to be able to see what's going on with them.. and she seems to have given up





Back to the trainwreck



Cowboy and Nik just keep being Cowboy and Nik.. Diane's still shaken up from her guilt over Karen's departure - and still in denial about it - but she rebounds enough to imitate Drew modeling his new luxury comp wardrobe on the catwalk







Drew approaches Nik (very tentatively) and states the obvious.. (likely trying to ease a future Karenesque guilt trip on his conscience.. or conscious, as he calls it).. she seems more interested in her new clothes






Drew: Can I talk to you? Uhh nominations are this afternoon.. I uhh.. I just wanted to like let you know ahead of time.. there could be a possibility I'll be putting you up
Nik: I figured that.. it's all good.. I'll make it known you've put me up three times though

He reports back to Diane.. they get a little deeper into their dysfunctional relationship.. and they make fun of Cowboy






Diane: Did you talk to Nakomis?
Drew: Yea.. are you nervous?
Diane: No
Drew: You're nervous
Diane: Of course.. why wouldn't I be?
Drew: I'm trying to act confident with this, so that you'll be confident
(they talk about their new clothes, and the luxury comp)
Diane: When you become a male runway model, do you promise you won't dump me? I saw how you looked in that mirror..
Diane: I have my baby purse at home.. I care about my purse more than I care about my dog
Drew: You had to strip down today, that was cool
Diane: Now all of America has seen me in my red bra
(Drew imitates Cowboy - 2nd pic above)
Diane: I said the funniest thing to Cowboy today..
Drew: What?
Diane: I can't say it.. well, ok, I said 'did any of your girlfriends release? Some of your girlfriends released, didn't they?'
Drew: Oh boy
Diane: I wish they'd show his face when I asked him that!
Diane: I think I could possibly die from a broken heart from you.. I've had my heart broken by some assholes.. is that bad to say?
Drew: Why are you paranoid? I'm calling you out

Diane & Nik agree on etiquette for the day.. Cowboy joins them (or is that new guy back again?).. they exchange some history..





Nik: So are we giving sympathy hugs today or not?
Diane: I'm so tired of sympathy hugs
(Cowboy joins them, and asks about some nominations gone by.. Diane asks about 'the guy alliance'.. Cowboy tells them about Four Horsemen, and 'Santa Monica something')
Diane: Santa Monica what? Drew told me about the horsemen but not another one
Cowboy: You'll have to ask Drew
Nik: Everybody knew, they had that thing with the shirts
Diane: What thing? I didn't know!!
(the girls explain Operation Security Blanket 'you think you're safe but you're not', the Six Finger Plan, Operation Pearl Harbor 'attack you with a hell of a blow', Operation Jase Erase, etc.)
Cowboy: I saw those cards, like for a board game
Nik: No, that was just a board game I was making
Diane: And we brought Drew into that plan (Six Fingers).. ha ha ha!
Diane: There was another one, right towards the end.. it might have been something about the twins
Cowboy: Operation backstab?
Nik: No, that's what they did to us
(they tell him about the pinky swear)
Diane: Marvin is the only person I made a promise with that I guess I broke it






Booty call



This time when the fishies swim away everyone's happy! They find even more clothes than they'd won earlier (or they're just going through those - but they act surprised and they each have gift bags), and they're loving going through them all and showing what they got.. they read all the label brands and call out all the prices.. Drew & Diane each take the long walk to the hall mirror repeatedly.. oh yea, Diane & Nik were nominated





Diane: I was upset about being on the block.. fuck that!!
Cowboy: Eighty dollars! Is it real mink?






Diane: Would you say this is a dress or a shirt?
Cowboy: Those are Tony Lamas - people die for those
Drew: These stirrups are awesome






Drew: You look so hot
Diane: I can't wait to wear this when we go out! Where are we going first?
Drew: What's up Cincinnati?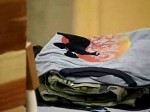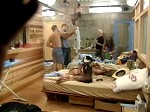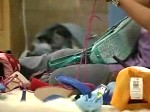 They're all smiles once again.. most have watches now, but have to figure them out.. they're still talking about the brands and prices of the clothes over mac 'n cheese






Nik: I don't even care about being on the block - I have corn chips and clothes!
Cowboy: Only 20 people have been final four, ever
(fashion chat leads to 80s chat.. some of them don't like 80s style)
Cowboy: C'mon, we grew up in the 80s!
Nik: I hated the 80s when I was in them, when I was growing up in them

Drew approaches Diane while she's washing up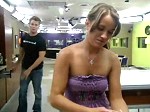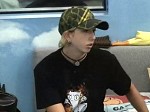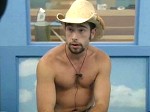 Drew: Cowboy & Nakomis are talking
Diane: Uh-oh
Drew: I feel like everyone hates me now
Diane: I have an idea: I'll ask him what they were talking about, and later you do the same.. we'll see if he gives the same answer.. Nakomis ain't dumb
Drew: I think she initiated it
....
Cowboy: Even if I get the veto, I feel something for every one of you, even you
Nik: It's a game
Cowboy: I'm honored to be here in the final four with you.. we share blood and everything
Cowboy: I think all of us are here doing it for our families.. except Drew, he's in it for himself, and that's ok
Cowboy: I wish it'd been different.. Karen was awesome.. I just wanted to clear that up
Nik: Not at all
Cowboy: I know if I don't win the veto I'm gone this week.. I'll be fighting for it
(he goes on about the great day, the great boots, etc.. Diane comes in.. when Cowboy turns to her Nik makes a nasty face behind his back.. wish I'd caught it)


Hot or not?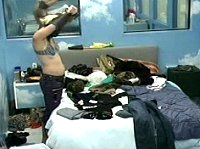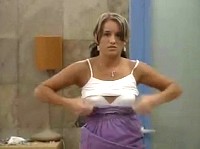 The hamsters decide the girls will model all their new clothes..
and the guys will decide if they're hot or if they're not

Next up: a hamster fashion show, and Cowboy confronts Drew

yep, it's a two-parter - hit the runway



Super bonus ups for the Big Brother shopping team! They know these kids well, and got them each individualized items that fit their personal style and personality, made them all look good, and for awhile anyway, made them all <gasp> happy.



Does he realize he'd win if he went up against Diane at the end? And maybe Drew too, if the jury can compare enough notes in paradise. Bonus ups for calling out Drew on his big lie, but it's neutralized by Cowboy's selective memory, and his blind loyalty getting in the way of his self-driven motivation. He truly appreciated his new wardrobe, and didn't look half bad in most of it.



I still can't bring myself to give her ups for her emotional rollercoaster and fragile ego providing excellent tv.. but I'm sure I'll come around again. She was over the moon with her new wardrobe, but as each piece didn't fit, made her feel fat, and accentuated her small bust, she got more sad and pouty, til she wouldn't even try them on anymore. She was down with all her new accessories though, but she was more impressed by everyone's brand names and price tags than with the items themselves.



He's a little more sadistic every day (and not in a good way) and a lot more arrogant. Watching him sweat when Cowboy called him out for being in on Six Fingers was a surprise bonus to the day, and it took some of the cock out of his well-practiced runway walk. Pulling out his standby excuse 'I wanted your natural reaction' again was just sickening - but it worked on Diane and it looks like Cowboy's buying it too. He's letting a few clues slip now about his background (and you know I'm keeping track of them): mom married at 19, divorced and remarried dad, who was emotionally distant to the boys and still works too hard.. and even at college-age, Drew felt he & Ben were seen as one in their fraternity. He's the only one who got generic clothes without any flair or individual style (which fits him to a tee) and he liked them. The 'metrosexual' t-shirt was a nice addition, as was the too-tight green shirt that made him look gayer than he has since Jase & Scott left. I despise this guy for making me despise him so much - and now I care who wins: anyone but him.



She's sleeping through the end-game when she has an easy shot of winning it all. She's too eager to get away from 'the brother from hell' to consider talking game with him: if she would, they could figure it all out and finish one-two, giving the jury something to think about at least - and giving CBS a DNA 'told ya so' opportunity.. (I'm surprised Diary isn't nudging her that direction.) She says she's anti-fashion but was thrilled receiving every item Hot Topic carries.. (psst Nik, real weirdos don't shop at the mall, and real punks don't buy off the rack.)



Thursday's show was surprisingly good, largely cuz of Karen's exit interview and her parting shot at Diane, which will have repercussions for days. Again, a good job compressing these bozos into a cohesive hour, but writers had to dance fast to come up with the dramatic line 'Diane joined forces with the boys' since they've underplayed the Drew & Diane thing so much on tv - she's been on that force for weeks! The music for Karen's farewells was way too sappy - especially since we already know Diane's 'apology' was phony (see Wednesday's HamsterWatch episode) but at least we got to see them. Great seeing Marvin again of course, and Will is finally living up to the drama queen role they hired him for - way to go Will! The HOH comp seemed skewed for Cowboy to win (but so was Drew's promise to give it to him.) Yet another ancient drunken shenanigans segment showed up to illustrate the immaturity in the house - again with no reference to the drunken part - hide 'n seek the other day was just as goofy, if not more. I was wrong (again) about the 'Psycho' lunch prep and moon shot showing up, but hey, I can admit it.





First out for playing well, but chameleon strategy is better defense than offense. Elevated the game with empathy, Oscar-caliber acting, and right-on-target rants. Most photogenic by far.





Funniest hamster ever. Provided joy, nicknames, dinners, trivia, laughs, insect tributes, golf commentary, and bowling lessons: he's cool & the gang.





Set off the end-game with 'How long you been dating?' Both pulled off Twingate brilliantly, but A's better as a solo act.





They should have kept switching - that house isn't big enough for both of them.





Not quite gay enough for the token gig. I'd like him in real life - but this isn't.





Hamster watching doesn't get better than this guy. Bath buddies forever!





The goon is gone - long live the goon :)





Unique, fun, annoying, ditzy, and oddly vulnerable. Bless her pointy lil head.





This year's Lisa, but without her luck.





Smart or not, he was first out: 'nuff said. Fold your arms and go home.


I need a job. If you like what you see here, please let me know if you've got one for me, thanks.