This site is about the Big Brother 24 feeds and contains spoilers! It isn't necessarily thorough: it's what I catch and/or what interests me. It's about watching hamsters: who's doing what and why. Thanks for encouraging my behavior.
Your pal, dingo





Donations via Paypal are gratefully accepted!



BB24 DRINKING GAME

Take a swig whenever Turner says 'facts'





VIEWER VOTES

Who should get Week 1 Backstage safety?
> Brittany but it didn't play out as anything





QUICK LINKS & BOOKMARKS

-SIGN UP FOR FEEDS

-WATCH THE FEEDS
after signing up - disable ad blockers

Official site and socials:
-BB24 official CBS site
-Twitter
-TikTok
-Instagram
-YouTube
-Facebook

-Live show tickets if/when audiences return

-Donate via Paypal - thank you!

-My Twitter - my screencaps

-Amazon Canada portal

-Dick at Night with @EvelDick

-BB Viewer Chrome or Firefox Extension by @liquid8d
-Requires Paramount Plus account

-BB24 Wiki

-Hamster Twitters
BB USA: chron - members
BB Canada: chron - members
BB USA Celebs: chron - members

-Advice for cast friends/family

-VPN to protect your online privacy





EAST COAST AIR SHOWS

East coast air show live streams:
- 1 - 2

USE THESE LINKS AT YOUR OWN RISK
I can only vouch for #1
-NO DOWNLOADS OR SIGN-INS NEEDED
-BEWARE OF CLICKING POPUP ADS OR WARNINGS




Get Paramount Plus
to watch Big Brother
all seasons
Plus tons more CBS and Viacom content




Big Brother 24 SEASON FAQ
-Pre-season July 5: Cast reveal
-Day 1 July 6: CBS premiere
-Kyle was first to enter
-Day 82 Sept 25: 2 hour finale

Feeds are streamed by Paramount Plus, with Flashback included, with a Paramount Plus subscription. Call 888-274-5343 for account help, including cancellation.

BB24 finalist prizes are $750k for the winner. The rest of these items will be updated if different: $75k for 2nd place. 3rd place gets $10k bonus, 4th place gets $7.5k, 5th place gets $5k. All except finalists receive $1k stipend per week, including pre-season sequester.

The habitat has 94 HD cameras (no change) and 113 microphones (no change).

The recorded in-house announcements are the voice of producer Don Wollman. He and Julie Chen are the only senior staffers who have been there since Big Brother 1.





BIG BROTHER LIVE FEEDS EXCLUSIVELY ON PARAMOUNT PLUS
All Big Brother USA seasons plus most CBS/BET/Comedy Central/MTV/Nickelodeon shows
past or present are included, plus originals!
GET A FREE TRIAL
COMPUTER - MOBILE - ROKU - CHROMECAST - APPLE TV - ANDROID TV - FIRE TV - XBOX 1/360


>> >> >>

>> >> >> >> >> >>

>>

Power Status
Festie Bestie Pairs:
Alyssa/Indy - Ameerah/Terrance - Brittany/Michael
Daniel/Kyle - Jasmine/Turner - Joseph/Monte - Nicole/Taylor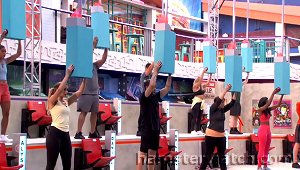 Head of Household: Turner (Jasmine immunity)
Have-nots: Alyssa/Indy (ended)
Original noms: Brittany/Michael
Veto winner/outcome: Brittany/Michael / used on themselves
Final noms: Ameerah/Terrance
Evicted: TBA


Alliance charts by @89razorskate20

Alliance maps by @Dolffica

Diary segment tallies by @clamperls4

Ratings Watch
Sunday's double show won both hours with 0.6 rating and 3.254 million viewers, ahead of [first hour] Celebrity Family Feud on ABC with 0.4/3.977, Weakest Link rerun on NBC with 0.2/1.908, and The Simpsons and Great North reruns on FOX with 0.1/0.689 and 0.1/0.552; and ahead of [second hour] The Final Straw on ABC with 0.3/2.402, Track and Field on NBC with 0.3/2.117, and Bob's Burgers and Family Guy reruns on FOX with 0.2/0.596 and 0.2/0.707.


Overnight rating: adults 18-49, percent of all TV households



Upcoming Events
Monday: Michael's birthday

CBS shows are Sundays 8pm, Wednesdays 8pm, Thursdays 9pm

Usual feeds schedule, times are Pacific
Mondays noonish: Veto meeting*
Tuesdays: COVID tests
Wednesdays midnight: Have-nots end
Thursdays: Eviction run-thru afternoon*, live eviction show 5pm*, HOH room late evening
Fridays: Nominations late afternoon*
Saturdays morning: Veto player draw*
Saturdays afternoon/evening: Veto comp*
*Feeds blocked - adoptable anipals on feeds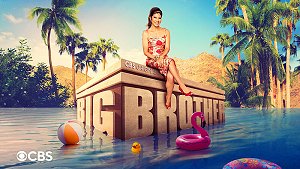 GET THE FEEDS to see the real show!

Paramount Plus plans are as follows:
-$4.99/month or $49.99/year includes feeds, does not have live local CBS, does have commercials for shows/movies
-$9.99/month or $99.99/year includes feeds, does have live local CBS, does not have commercials for shows/movies
-If you get the $4.99 'Essential' plan and want to dump the ads, you can upgrade to $9.99 'Premium' plan at any time
-$5.99/month plan is no longer available for new subscribers, but former All Access accounts will stay as they were, including feeds and live local CBS



Daily Feeds Recaps
Day 22 - Wednesday - July 27, 2022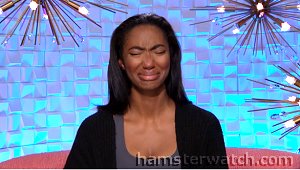 Tonight's show will include some vague references to the previous Taylor bashing, and everyone thinking Nicole got bad news about her mom in Diary before veto comp Saturday, Taylor comforting Nicole and telling her it's okay if she feels she has to drop in the comp, and Nicole's anger about that (even though Nicole previously said she'd throw the comp to sabotage Taylor). From there it goes to Daniel attacking Taylor about Paloma (and the requisite scurrying hamsters to listen), and Taylor's pain and confusion about that. It's a lot. And there's also Jasmine passing out at the veto comp. The show ends on a high with the Leftovers formation and welcoming Taylor as a full fledged member. Veto meeting will be on tomorrow's show, along with Monday's beautiful aftermath and the Leftovers' glorious handling of everything everywhere.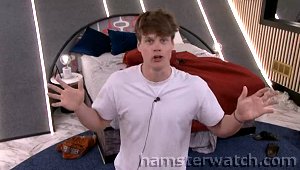 In current business, Kyle happily explained the Leftovers plan today to feedsters who are behind, including saying they've each "exposed all our shitty alliances" to each other. At the same time, Michael and Taylor discussed not exposing Leftovers with the votes count, and more convos about that carried on here and there all over town as the day progressed. Monte/Kyle/Turner had a check-in to compare notes and discuss next week's scenarios. They agreed Taylor is truly an asset for them and "sharp as a tack." Monte told them Ameerah came up on her own with the idea that Turner somehow renom'd her and Terrance by mistake - I think that came about via telephone from Turner to Jasmine to Ameerah. Chit-chat was the order of the day overall though, with Leftovers continuing to cover their tracks while dropping little seeds, Monte/Joseph/Michael had a check-in, Taylor continued socializing, and the others remaining oblivious to what Leftovers are doing, and oblivious to Ameerah's impending eviction as well.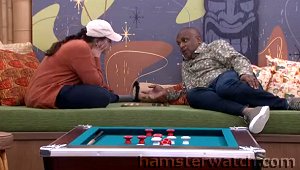 Alyssa and Kyle tried to learn to do a stunt-slap as a possible prank later, but it didn't go well. Terrance campaigned to Brittany, who said she'd heard "some inklings" about there being an older person alliance that hadn't included her. Terrance said that was just from him, Daniel, Nicole bonding as Have-nots together. He next met with Michael, telling him Daniel had promised his vote and Nicole follows Daniel's lead, so he figured with those two plus Michael, Brittany, Taylor, Kyle, Monte he'd be okay. He said he was going to talk with Indy and Jasmine as well, and he sounded optimistic there (in what universe?) Nobody promised him their vote yet (except Daniel), but Terrance gloated to us after his talk with Michael "if I was a used car salesman, you're driving home today!" He is staying, but not because he sold the car - the extended warranty people will win this one, and without being spammy about it.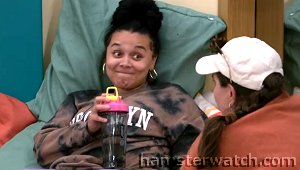 Check-ins continued, along with phony gametalks by various Leftovers with various others, including Joseph telling Jasmine he still thought Taylor should go soon. He said he'll still talk to her and be nice, but he won't gametalk with her. Reminder, that's the plan, to throw the non-Leftovers off their scent. Joseph also said he'd take Have-not a second time if there's a choice, rather than Jasmine having to do it and sleep on a floatie with her foot elevated. That could have been shmooze but it could have been genuine - Joseph is that nice guy who'd probably do that. Brittany was excited to discover her dad and Ameerah's mom had both worked for AT&T, and that led to Jasmine telling Brittany she makes six figures from Instagram. She said before this they were going to fly her to LA to speak at a creators panel about negotiating sponsor deals. Brittany said she used to work for an agency that arranged those kinds of things between IG and content creators, and then she told Jasmine and Alyssa she's actually watched BB since season one, rather than just since COVID as she'd previously said.


Nicole met with Michael and Kyle, saying she's voting to keep Ameerah but everyone's giving her the runaround about what they're doing and it was pissing her off, and it's so hard to choose, and her usual loops. She said once she tells Terrance she's not voting for him he'll know he's going home, and she said Alyssa had already told him she'll miss him. She said if she gets confirmation that enough people are keeping Ameerah, she'll feel comfortable giving him a pity vote. She'd first told them they had to warn Terrance he's a goner for her, but then said she has to tell him. She told Daniel, then Monte, then a gathering of Ameerah, Alyssa, Brittany, Indy, Jasmine, Taylor that she had to tell Terrance - she got sniffly when she told all the girls since Terrance is her best friend. Apparently she thinks everybody knew that, even though she spends every waking hour stapled to Daniel. She finally told Terrance, with tears, saying "Daniel and I are devastated" and "everybody in this house knows I was your number one" and "you're my soulmate" and she knows she'll be in one of the finalist chairs and she thought Terrance would be too, and Daniel. Terrance handled it all very well, and Nicole told him - since he's leaving - that she was a cop for ten years.

Kyle and Michael, and later Michael and Turner, checked in and discussed Terrance maybe giving up and telling everyone to vote him out. Michael said maybe he'll tell Nicole before the vote that Michael and Brittany changed their minds. Turner joined Nicole and Terrance and after she left, Turner and Terrance compared notes about her many sketchy comments. Turner indicated to Terrance he'll probably still be here tomorrow night but he didn't drop any names. Ameerah and Terrance compared notes about Nicole's and Daniel's votes and Ameerah said "shit's fuckin weird."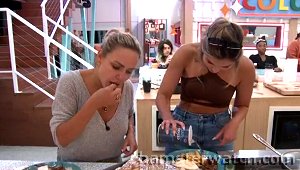 Jasmine cracked a tooth on a fry, and then said she'd swallowed a crown in pre-show sequester, but pooped it out. Alyssa and Indy made it through their Have-not week and ate at midnight, with most of the others in attendance for the countdown and cheering. Both apologized to everyone for being in bad moods on slop and said they'll be fine again now.

Ameerah will go tomorrow, it's just a matter of what the vote tally will end up being, and how it'll be covered up (or not) by Leftovers.

This entry marks the anniversary of this site: my first daily recap was July 27, 2004 during Big Brother 5. A lot's changed since then, both on the show and this site. Thanks to the few of you who've been with me all along, and to those who have since found the site and continue to read my nonsense here - you're my favorites ♥

IF YOU MISSED what came before, check my previous episode, always linked up top or from my season index, and get the feeds to catch anything you missed with Flashback!



Day 21 - Tuesday - July 26, 2022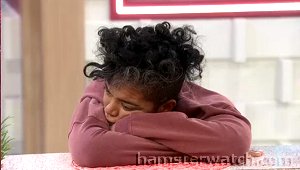 The day after kicked off with retells and rehashes. Some relived the glory and the comedy - Monte and Kyle laughed about the post-meeting chaos and that word had gone around that Monte was crying at one point; and others wondered what happened and how they'd get out of it. Nicole looked like she was having an especially rough start to the day. Ameerah wondered if her work prospects would be affected if the show's going to have a bad rep, but said she hasn't said anything bad about anyone. (What?) Daniel said something last night about having a house meeting to address the bullying, and he told Monte that Turner could have used the same speech about dogpiling on Taylor and then put her up anyway. (What?)

Some feedsters thought they detected sparks between Joseph and Taylor last night but I didn't see them so will withhold comment for now. I also don't know how the Kyle/Alyssa talk turned out but I didn't hear anything definitive either way so I guess that'll remain an ongoing story. I'm just glad I don't have to kick off the makeouts tally yet and I hope I don't have to. This isn't a dating show, no matter how many have coupled up on it.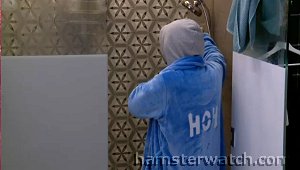 Brittany asked Taylor about the blowup with Daniel before veto meeting, that we didn't see. She said Daniel said (to Nicole I think, and Taylor overheard?) "all of America's watching, [Taylor] thinks she can get away with this, don't speak with me til finale." She sounded unclear if Daniel called her a bitch "but he at least called me fake." And Taylor told Brittany she's there for her if she ever needs to talk. Later Taylor told us they need to get Nicole out, and "the people I was drawn to from the beginning, that was the right group." Turner dropped his sunglasses in the toilet as he was peeing, fished them out with a hanger, and gave them a shower. He has become a relatively regular showerer so those jokes/slams are on hold. However I'm not sure if Alyssa has showered since becoming Have-not - she'd said she wouldn't.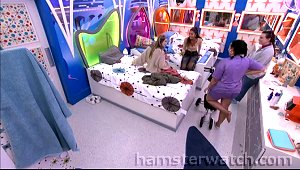 Nicole cleaned the bathroom, and the pantry and its fridge. I don't know if she re-cleaned what Michael did yesterday or new areas, but she made sure people knew she was doing it. Michael was quiet about it. Ameerah again told Alyssa, Brittany, Jasmine if she goes this week it means there's definitely a guys' alliance that's running things and coming after the girls. Brittany played along in an Emmy-worthy performance, and afterwards made a lot of wow-they-really-don't-know faces to us. Later she retold/reported to Michael. Monte wondered if Taylor was going to stick with Leftovers this week or flip the vote. Maybe he was genuinely doubting, but I suspect he was just starting to plant his recurring anti-Taylor garden of the future.

I've had some non-BB things going on today but I'm pretty sure we're in a holding pattern til Thursday. They were locked inside this morning so throw in some cabin fever/paranoia as well because that's always fun. This crew is not big on coming up with activities for large or small groups, beyond bumper pool, chess, checkers, and the occasional share-a-life-fact/gratefulness circle around the table.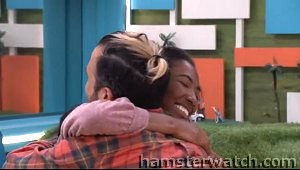 Daniel asked Taylor for a chat "to clear some things real quick" about their confrontation before the veto meeting. He didn't apologize per se, but said he agreed with Turner's speech about "the bullying thing" and he didn't want to be negative in there. He acknowledged he could have handled the confrontation better, and "it was a moment" and he hoped she doesn't feel she has to avoid him in there or after the show. He said he didn't think Taylor caused Paloma's meltdown, that it's something that started outside the house and this situation exacerbated it, but he added the Taylor/Paloma stuff "didn't help the situation." She thanked him for the conversation, said she liked him since Day 1, and respects him and the way he speaks about sensitive issues. She said she too has defended friends in the past but the Paloma thing went too far, things can get ugly and they did, and she was glad to clear the air. She said she's afraid of the optics out here of a white man raising his voice to her, and said she'll support him and wants to be his friend after the show. They ended with a hug. Taylor reiterated to us what she'd told him, that she disagrees with how he spoke to her and the content of what he said, but she hopes he isn't hated or loses opportunities because of that confrontation. She said she doesn't think everyone's defined by their worst or ugliest moment, and it's worth giving people the opportunity for a genuine heartfelt apology.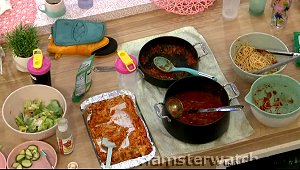 Turner threw Ameerah under a couple dozen buses to Jasmine, and he told her Nicole also knew, along with Daniel, that he wasn't going to renom her and Taylor. Brittany told Michael (who already knew) and Kyle the girls alliance was called Girls Girls, and Kyle told them he wasn't going to showmance with Alyssa, adding "she's not good for my game." He also said she'd confessed to him she's actually a BB superfan. Nicole made most or all of a big dinner which everyone loved, maybe because she enjoys it or maybe to add some "look how valuable I am" clout on top of cleaning today. Have-not Alyssa joined those at the table but Indy pouted in the bathroom. There was a group convo about chickens and eggs and the ignorance and misinformation from some of them was mind-boggling. Brittany angst'd in the pantry about whether or not to tell Michael she's a professional hypnotherapist. Nicole talked to Ameerah in HOH about the vote, with Nicole saying she only joined Po's Pack because of Ameerah. Nicole also met with Taylor, who said she plans to vote out Terrance (no), but she didn't give up anything else to Nicole's many, many questions about this one or that one, saying nobody talks game to her.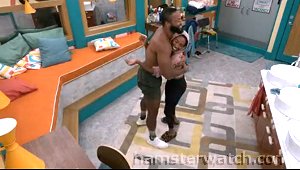 Taylor reported her Nicole convo to Monte, and they figured Leftovers were all doing great covering the pre-vote talks, and they'd be able to cover after the vote, and they'd also be okay next week. Monte said even if the other side wins HOH, they'd get them to target Kyle or Taylor again. (Leftovers would evict Daniel or Nicole in those cases.) Taylor said "don't make me look stupid" and "I'm trusting you Monte." He said "I'm trusting you too." They too wrapped with a hug. Kyle and Ameerah had a long pantry meeting. She confronted him about leaking her $250k job offer because she'd only told him, but Turner told Jasmine who told Ameerah. Kyle swore he hadn't told anyone (he told Leftovers), and she seemed satisfied that maybe someone overheard. She also told Kyle about Old Skool alliance, without saying the name, but Kyle already knew about that from Alyssa (and he told Leftovers). Monte joined, and Jasmine, many notes were shared, and many anti-Nicole and anti-Daniel seedbombs were dropped by Kyle and Monte.

As of now, Ameerah will be leaving Thursday, probably in another blindside. Tomorrow will likely be the usual Wednesday waffling but most of it will be fake, so have some popcorn ready with those waffles.

IF YOU MISSED what came before, check my previous episode, always linked up top or from my season index, and get the feeds to catch anything you missed with Flashback!

A big thank you for continuing to visit Hamsterwatch.com! And big ups to everyone who has or will get their feeds through me, and/or has or will make donations! I couldn't do this without you guys ♥



Day 20 - Monday - July 25, 2022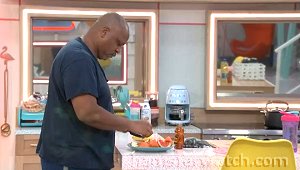 I turned on feeds to hear Kyle telling Michael "today's gonna be wild" indicating nobody ruined the blindside, even though some of them said they were up til 6am. There was some talk about maybe letting Alyssa know but she didn't catch a vague hint that was dropped. Both Ameerah and Terrance remained oblivious, along with everyone else not in the new Leftovers group. Just before feeds went down for veto meeting, just before noon, Turner gave Daniel a heads up that he wouldn't be putting Taylor/Nicole on the block. He said in his many one-on-one meetings he'd heard too many people bashing Taylor for no apparent reason, and it wasn't right, and he didn't want her to leave feeling this had been one of the worst experiences of her life. Apparently Joseph and Monte had discussed planting some seeds like that to cover Leftovers' tracks, and I'm glad Turner told Daniel that was the reason, even though Daniel's one of the worst offenders. Daniel told Turner he'd appreciate not going up as renom, and Turner said he won't be putting up him and Kyle. He did not tell him it'd be Ameerah and Terrance, at least not before the feeds went to anipals.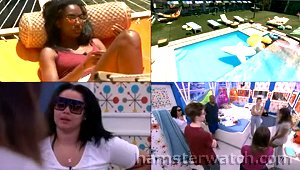 Feeds came back at 12.56pm to chaos (which didn't start to calm a little til after 3pm, though by no means did it stop then). Brittany/Michael used their veto on themselves, and Turner put up Ameerah/Terrance. Apparently he included the Taylor bashing in his speech, using the word dogpiling, and saying "I'm the youngest in the house, I shouldn't be the preacher of peace, but I am." Several said Taylor teared up during the speech. When Turner talked to Terrance about it, Terrance said "I'm glad you said it, it needed to be said." Terrance had called Taylor "a monster" to Monte just a few minutes before.

The blindside was successful in every way. Terrance said he wouldn't campaign against Ameerah. Indy was freaking out and crying but I think that was about a bee sting or something unrelated. Taylor enjoyed some grapes on the hammock as the frenzy kicked off to figure out what happened. Every member of Leftovers did their parts making rounds everywhere, acting shocked, planting seeds (some of them about Daniel having been the only one who knew before it happened), encouraging doubt, and checking in regularly with each other in twos and threes before heading out for more. It seemed like a carefully choreographed production but no, it was just each of them doing their parts and knowing their roles.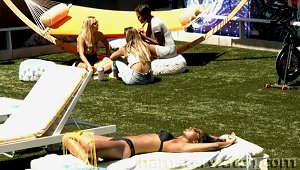 Taylor also did her part by offering condolences and offers to talk about game or anything to both nominees, and at other times she laid in the sun unbothered as the chaos exploded around her. There was some chatter about how they needed to be nicer to her, and before long most of them were talking as if they'd never said a word against her. Jasmine later told her girls Taylor's a cockroach, so that whole be nicer thing needs work. Indy said maybe Turner and Daniel are close, and not putting up Taylor/Nicole was to protect Nicole in case the twist involves something bad for the surviving nominee.

Naturally there were tears. Ameerah cried, understandably, and was consoled by most as they all questioned why her and Terrance, and who knew. Alyssa cried after Nicole yelled at her because she'd said Turner wanted to put up Alyssa and Indy, with Indy his target, which was said in front of Indy, using what Nicole said were her own words that Alyssa must have repeated. Much drama ensued from that, and Alyssa later apologized to Nicole and Daniel, saying she won't mess up again.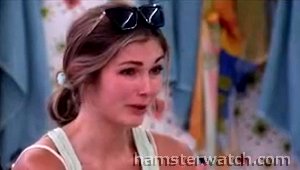 That incident led to others including Daniel breaking down because Nicole had been gaming without him, so those two had to try to hash that out, Nicole swearing Daniel is, was, and will remain her ride or die. Brittany was shooed away from three convos in a row and cried to Nicole about that (partly legit, Brittany has been complaining about being left out for some time, but she was also playing her Leftovers role). Several others joined to hug and console her, and Nicole said "someone give her some gossip" in a tone that sounded joking and condescending at the same time.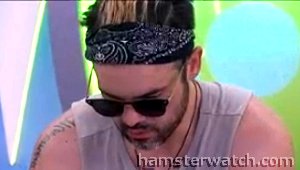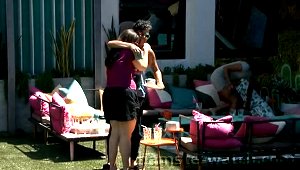 As if all that wasn't enough - and trust, I'm just barely scratching the surface of it - Team Ants chose today to make their triumphant return to the habitat. A few of them were crawling on Turner when he was doing one of his damage control sessions. But wait, there's more! After Nicole yelled at Alyssa she stomped out to the yard for a few minutes to calm down in the hammock and did not one but a double hammock dump! What a freaking day.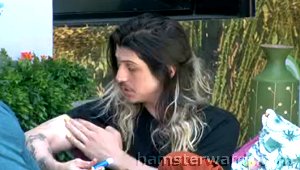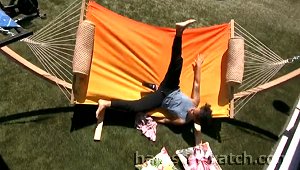 Daniel asked Nicole who she's voting out and she said she'd like to vote out Ameerah and keep Terrance. That would work out for Leftovers, who'd already started thinking about ways to remain unexposed if theirs are the only votes to boot Ameerah.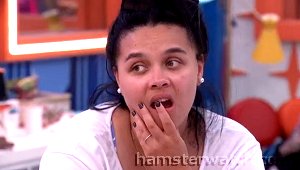 Joseph told Terrance he'd heard he's throwing in the towel and encouraged him not to, that he's got a good chance to stay and he shouldn't just give up. Ameerah told Nicole that Daniel knew she was going up. Nicole questioned that, saying he just knew it wouldn't be her and Taylor. Ameerah said Turner told that to Jasmine, and she said Jasmine also told her "Daniel 100% knew" and Turner said three people did. And of course she told Nicole she can't say anything to anyone. Jasmine joined and the three of them did attempted to figure things out. Again. Indy joined, and Alyssa, and Nicole stressed the girls have to stick together no matter what (despite her earlier vote convo with Daniel.) They questioned who'd been bashing Taylor so much that it was a speech issue, and Nicole took it way too far by saying "I want to know who was talking extreme shit on Taylor, that's what I want to know." Hello? It's been all of them and they know it, but Nicole's been the most vicious along with Daniel.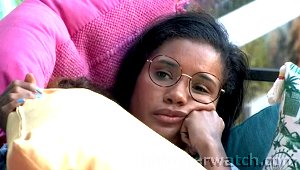 Things finally settled down a bit. Ameerah passed through the anger stage of blockitis and complained to Taylor about being blindsided without knowing why, and about being backdoored without having a chance to play veto. (Pot/kettle of course: she was fine with Taylor being targeted repeatedly without knowing why.) More ants were noticed around the backyard, and Monte wondered why they don't have a grill after catching some smells from the neighbors. (Trust, if the metal monster was in place today, it would have ended with ambulances and fire trucks.) Kyle asked Daniel "do you think [Turner] did it solo? I just don't understand.." Monte teased Joseph about his snacking/eating, Joseph said "dude, leave me and my leftovers alone," and Monte said "gotta love me some leftovers." Both of them plus Kyle almost laughed, but didn't.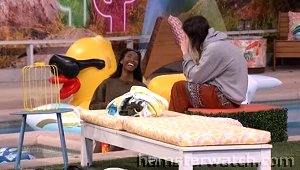 Taylor told Turner she'd always been the one standing up for people being bullied and hadn't realized how much she'd needed someone to stand up for her in there. He said he'd been bullied in school and at home, and couldn't stand what's been going on in there. They agreed it was unreal how the people spewing all the dirt about her were doing it at all, let alone on television. I'm really enjoying their developing friendship. Michael started to teach Brittany how to play chess, reviving another of my favorite side games: hamster BB/chess analogies. They always hit.

Nicole griped to Terrance - who's on the block - that she has to choose between her best friends, her #2 and #3 in the game, and she can't ever talk to who she wants without sneaking around or someone would barge in, etc etc, fluctuating between anger and tears. Terrance just soaked it all up. Later he told Turner that Ameerah was campaigning even though she said she wouldn't. They compared notes, and Terrance said he's got a fire inside him now to fight. Michael cleaned the shower and various other spots, and was thanked for that by Joseph and several others. Michael was surely observing everything as he worked, laying low and keeping out of the various crossfires, but getting all kinds of info from seeing who was talking to whom and in what kinds of tones.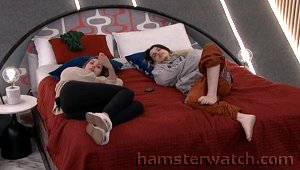 Alyssa visited Turner who asked if she'd talked to Taylor and Alyssa said she doesn't talk to her, and went on to say Kyle's been avoiding her and won't look at or talk to her. She said she doesn't want to be alone in the game and be "Taylor'd" after her mistake earlier today. She said maybe Kyle thinks she's bad for his game and Turner said Kyle does really like her, he says so every day, but he doesn't want that to affect their games. Add relationship counselor to Turner's growing list of HOH duties, as well as keeping Alyssa in Kyle's loop to continue getting intel through her. Turner also dropped a number of anti-Daniel seeds with her. Turner later told Kyle about her crying over him, and suggested Kyle tell her he likes her but doesn't want to showmance in the game. He was surprised to hear she'd cried about it, and said he'll try talking to her but was unsure how to navigate that. That was proven when he tried to tell her later. She kept giggling (both did), she kept saying what a hard day she'd had, and she listed past showmances that went far in the game. I didn't stick around til the end but what I saw was more a flirt session than a friendzoning.

Post-mortems of the day carried on, along with future plans and possibilities. All in all, a stellar day of feeds all around.

IF YOU MISSED what came before, check my previous episode, always linked up top or from my season index, and get the feeds to catch anything you missed with Flashback!

Huge thanks for continuing to visit Hamsterwatch.com! And big ups to everyone who has or will get their feeds through me, and/or has or will make donations!



Ratings - Anybody Want Cake? edition
Ratings are Sunday's, based on entertainment value, jump-started by Joseph's 25th birthday



Noms count: original/renom






Ups for not blocking feeds Thursday thru Sunday night, as most of us expected they'd do. And doubly so considering how much has happened since Thursday. Like Frenchie's HOH week, we'd never have been able to piece it all together on retells alone.

Ups too for the apparent new policy to shift feeds to a different room rather than WBRB for things they deem problematic. Yes, their problematic is often different than ours, but it's a big change and very welcome.





Won: Week 1 Backstage Pass

HOH 0 - Veto 0 - Noms 0/0 - HN 1



Spilling her girls' secrets to Kyle was a big piece of the puzzle that Leftovers were missing. She'll be surprised to learn Kyle ran with some of that stuff. Welcome to BB.





Won: TBA

HOH 0 - Veto 0 - Noms 0/1 - HN 0



She's being named 'the head of the snake' and the biggest threat to Leftovers, and while she was instrumental in the flip to boot Pooch rather than Taylor, she's not as ultimately dangerous to them as Nicole, in my opinion. Regardless, Ameerah's going to have a shock on Monday when she lands on the block.





Won: Week 1 Backstage Pass; Week 1 viewer safety vote

HOH 0 - Co-Veto 1 - Noms 1/0 - HN 0



She went from having a solo meltdown because she was in over her head and on her own, to being a sourpuss for much of Joseph's birthday, and then she was giddy and overjoyed at landing on a team. Now all she needs to do is keep quiet about it. They may have to lock her in a room somewhere like BBAU did with Reggie so she wouldn't say the wrong things to the wrong people. That may sound cruel but hey, it eventually worked out okay for Reggie (she won).





Won: TBA

HOH 1 - Veto 0 - Noms 0/0 - HN 1



He acts like he's the star but his actual role is being Nicole's attack dog. A very vicious attack dog. He's gone so far over the lines of common decency so often, it's some of the nastiest stuff we've ever seen on BB, and that's saying a lot. He's an inch away from getting a premature empty wheel.





Won: TBA

HOH 0 - Veto 0 - Noms 0/0 - HN 1



It'll be interesting to see how she handles this week's events after the dust settles. She's kind of game adjacent which could work in her favor since she's not in the Leftovers' current cross-hairs like her cronies are.





Won: Week 3 immunity (HOH Bestie)

HOH 1 - Veto 0 - Noms 0/0 - HN 0



Many are hating her out here but I find her comical, especially the difference between her feeds self and her Diary self. What is that even about? She's not been as horizontal as much of the time as she was last week in HOH but she still doesn't get around all that much. #JasmineStories keep coming and again, I'm not gauging truthfulness of them or not, but it's starting to seem unlikely they all are - there's just too many of them. Her reactions and retells after her BB Bestie puts up Ameerah and Terrance are likely to be among the most popcorn-worthy.





Won: TBA

HOH 0 - Veto 0 - Noms 0/0 - HN 1



His birthday party kicked off the major shift of the season, orchestrated mostly by himself and Kyle. When he originally said he wanted this season to be 'different' and 'positive' I rolled my eyes, as BB is no place for Pollyanna types. But as it turned out it was the most welcome thing that could have happened, as the degree of nasty hate permeating everything had gone way too far for me. He left his party early to shower off the egg Indy smashed on him, but he stayed away awhile and appeared very thoughtful. I think he may have been observing both the subtle and overt anti-Taylor stuff, and realized it was real and needed action.





Won: TBA

HOH 0 - Veto 0 - Noms 0/0 - HN 1



See Joseph. He deserves a lot of credit for both Pound and Leftovers becoming realities, and he chaired a lot of the meetings of both, and his Alyssa intel was a good bit of useful ammo to drop. That kind of thing tends to raise a hamster's stock, but they also know he and Alyssa are almost kind of a thing. Kyle says he won't pursue that in the house, but it'll probably stay in everyone's minds anyway, especially if/when Alyssa is the sole survivor of that side of the house.





Won: TBA

HOH 0 - Veto 2 - Co-Veto 1 - Noms 2/0 - HN 1



He's done a lot of quiet work to get these various balls rolling but it may end up being too quiet for most to take much notice of. BBCan's Godfrey comes to mind. Winning three-for-three vetos would normally be a death sentence but that worked out okay for him, as of now anyway.





Won: TBA

HOH 0 - Veto 0 - Noms 0/0 - HN 1



He owes Taylor an apology for being one of the driving forces against her, but it probably won't come along anytime soon, if at all. I guess that's good BB, even if it's not so great otherwise. He's having get-to-know-you convos with people he hadn't really talked to til now, so that's good. He may be the one to break up Leftovers eventually, but he'll probably stay more loyal to the Pound. Bros and all that.





Won: TBA

HOH 0 - Veto 0 - Noms 0/0 - HN 1



She picked up where Paloma left off and ran wild planting little hatebomb seeds all over town. She's pleasant to people's faces and often pleasant to others about her targets as well, but vicious behind their backs. Vilification of targets is a very well-established method of playing BB, and it's often difficult to watch, but it's usually very effective when used on hamsters with pliable minds - they just love to climb onboard the hater trains. She's a master at it but she went too far siccing Daniel on Taylor to blame her for Paloma's mental health.





Won: TBA

HOH 0 - Veto 0 - Noms 1/1 - HN 0



The hate for her in there has been well documented and it almost killed her game several times. Her joy at finally being invited to be part of an alliance, and as a key member rather than just a shield, was one of the high points of feeds for the past many seasons. We've not even seen her play BB yet as she hasn't had a chance from her forced isolation chamber, but she asked two key and valid questions before accepting her alliance invite, and that was promising. Now she'll be a full-fledged hamster in good standing* and I'm looking forward to seeing where she goes from here.
*Good standing with most - some won't forgive or forget.





Won: TBA

HOH 0 - Veto 0 - Noms 1/1 - HN 1



Taylor said that hearing he was on her hate train was the most surprising thing of the entire dirt dump, and that was sad to hear. We'll see if he comes around if/when his fellow Taylor haters dwindle in numbers. I hope so. I'd been hoping he'd drive the bus that people would inevitably get thrown under because it'd be a good joke, but he's about to get run over on Monday.





Won: TBA

HOH 1 - Veto 0 - Noms 0/0 - HN 0



Like Jasmine, I don't hate him as much as many out here do, and I don't care if he showers or not since I don't have to live with him. Being willing to take the blame for Monday's blindside, along with sharing his childhood trauma story and especially how he overcame it, boosted him several points in my book.





Won: Week 1 Backstage Boss/immunity

HOH 0 - Veto 0 - Noms 1/0 - HN 1

1st evicted - Day 16



Volunteering to go on the block is always dicey, but especially as early as he did before any real trust is formed. And now he knows why. He's lucky Julie was COVID-distanced or she might have whacked him. He put all his eggs in a broken Oasis basket, and he irritated a lot of them with his antics and touchy-feely. When Joseph tried to help and warn him about that, he just got mad at Joseph. Like Paloma, he talked constantly and very, very fast. He seems like he's got a good heart so good luck to him from here.





Won: Week 1 Backstage Pass

HOH 0 - Veto 0 - Noms 0/0 - HN 0

Left the game - Day 8



She drove the game at the start, and she ignited and fueled the unjustified Taylor hate which continued to thrive even after she left. When she started to spiral, her conspiracy theories and delusions would have been comical if they weren't indicative of something more serious going on. It was probably best for her to go when she did, and for me - her nonstop superfast talking was stressing me out.





Won: Nothing

HOH 0 - Veto 0 - Noms 0/0 - HN 0



He was replaced pre-season by Joseph, but you can catch him on America's Got Talent and The Circle.






Lines and Links of the Day
Lines

Wednesday
Alyssa: My friend's sister is white and her husband's black and their baby is blond haired and blue eyed
Jasmine: Sounds like me!

Kyle, realizing everything tonight's show would include: Holy shit, America

Jasmine about future opportunities: I don't want to change my accent though

Monday
Nicole: I hate ants



Links

GET YOUR FEEDS includes a free trial

BB24 cast as brand mascots by @AutsTVTrashTalk

Daniel is two-in-one by @CaroEve1

Rancho Coastal Humane Society temporary home of our feeds anipals, including adoption updates - visit them or your local shelter to find your new best friend

Tropical fishies cam if you're missing them, from Aquarium of the Pacific

Use my link for any Amazon Canada shopping, anytime, at no extra cost - just start your shopping trip by clicking Amazon Canada



Tally Items

Season Stats
HOHs in order: Daniel; Jasmine; Turner

Veto winners in order: Michael; Michael; Brittany/Michael

Evictions in order: [Nobody]; Pooch 12-0

Cast Twitters: TBA







Linking to any page here is fine. Please don't repost content from this site (or any other) without permission, and don't repost or hotlink images.







988 CRISIS LINE 988



The national mental health hotline has launched nationwide. Call or text 988 if you or a loved one is in crisis - help is out there.



THE REAL SHOW IS THE FEEDS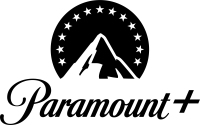 CBS All Access is now
Paramount Plus

Live air shows with ad-free plan
(live TV will have some commercial breaks)
BB1 thru BB24 plus Celebs and OTT, and loads of other shows from CBS, BET, Comedy Central, Nickelodeon, MTV, Smithsonian, plus originals




GAME TWISTS

Week 3 FESTIE BESTIES
-Everyone was paired with another
-Besties nominated and compete as pairs
-Have-nots are also in pairs
-HOH determines noms but their pair has safety
-One duo to play veto with HOH duo and nominated duo
-Both nominees come off if veto used

Week 1 BACKSTAGE PASS
-Pooch picked Backstage Boss card at move-in
-He had Week 1 immunity, couldn't compete or vote
-He picked Alyssa, Brittany, Paloma for Backstage
-They couldn't compete, be nominated, or vote
-They weren't guaranteed safety
-Twist was cancelled when Paloma left, with no repercussions



HAMSTERWATCH SWAG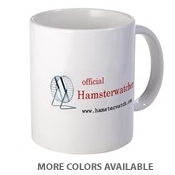 Mugs, shirts, more
Visit my Cafe Press shop

PROTECT YOUR ONLINE PRIVACY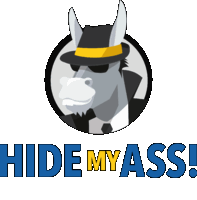 Anonymously secure your internet connection with HMA! Pro VPN - connect to our VPN service to anonymously encrypt your internet activity from prying eyes