This site isn't about who should win, who will win, who I'd be friends with, or who is cute. It's about watching hamsters: which ones are doing what and why. Which are fun and which are dull. If they aren't entertaining, get rid of 'em! More to come, bookmark & come back!

.. that dingo
Linkage
Daily feed recaps & opinion ratings navigation tool for this often-biased site
HamsterWatch Big Brother 8 here we go again
HamsterWatch Big Brother 7 Hamster all-stars in the house
HamsterWatch Big Brother 6 time to do it all over again
CBS Big Brother 5 the official site
Housecalls live web show with Marcellas, also archived shows
TV Updates feed updates, screencaps, and fun boards - easy to use and functional!
bb5fan's 30 second refresh screencaps if you don't have feeds (great at work!)
Hollyisms and Cowboyisms and Lisa-isms from me, that dingo person
Sir LinksALot Big Brother 5 all the links
Reality TV Links emphasis on individual hamsters' sites
Aldav has all of the edgier stuff & the best mini-recaps in town (alternate url)

Today's must-click special: Grin's BB5 Park: Day 57 with Housecalls from Jokers
Catch Marvin's The Young & The Restless appearance on Monday, August 30





8/27/04 - Day 57

>> to the future >> dwell in the past >> latest



Another day, another pinky swear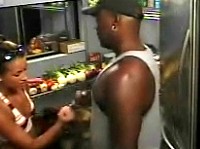 It's ok, Marvin fans - it's not as bad as it looks

Remember him telling Diane last night he wouldn't nominate her if she or her minions don't nominate him next week? And he asked her to keep it quiet, between them

Well he didn't (Adria & Cowboy got the hot-seat honors) but she didn't keep it quiet either

Will she live up to her other obligation in this new deal? Time will tell.. but she ambushed him in the pantry and entwined pinkies with him - before he had a chance to pull his hand away and say pinky swears are muthafuckin' bullshit - telling him "I promise you, I promise you! You're safe next week"

(incidentally, Diane's taking credit around the habitat for "making him" not nominate her.. Marv supporters can only hope he knew she'd blab, giving him an out to retaliate later)

Hamsters emerge for the day looking surprisingly well, considering their
boozy escapades last night - although Drew seems to be feeling it a bit
(Adria isn't thinking "serves 'em right" is she?)






The new hands-down winner in the creative tanning competition
is clearly Nakomis - and she does it nearly topless







They're allowed into the cement room for its debut as a Bowflex
commercial and stand around looking almost impressed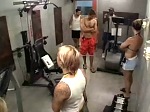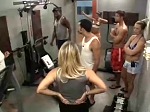 (you can too! see the bowflex - the cross-trainer - hi-tech dumbbells )

Diane turns the pantry into her personal office - she's in, she's out, she's back in,
group conference.. not to mention that subversive pinky swear incident








On the food front, Drew attempts meal preparation for the first time:
his first onion proves tricky, so he gets a fork.. Karen's found a new recipe..
Marvin's HOH basket Nabisco cracker choice is Sociables (ironic?)
and Adria prepares a lonely meal all by herself.. awww







Marv's secret is revealed: he's talking to himself in HOH, spouting off numbers,
odds, percentages, names, etc.. it's impressive
Diane comes in for a last minute pre-nom schmooze, but instead he shares
some of his math with her.. she doesn't seem to quite grasp it






Marv: I'm shooting for Cowboy & Adria
Diane: Then Karen?
Marv: Yea.. I don't talk game with anyone else
Diane: I feel so privileged you tell me

Who's the new guy? Doesn't matter, Drew asks him what to do
Cameras give us a couple extreme close-ups, just cuz they can (feel the burn)






Drew: Marvin talked to you about stuff? What'd he say?

In a bizarre moment (even for this group): Adria shares a private joke with her Bible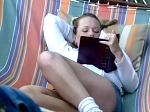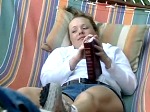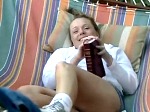 Drew & Diane whisper sweet nothings over a game of Break Your Arm







Diane gets her wish to give Drew a haircut - Nik supervises at first..
but just can't stay out of it, and pretty soon she's doing it all
(psst Diane, Drew gets a "funny feeling" when chicks cut his hair, remember?)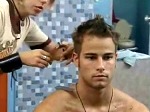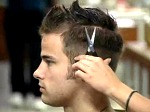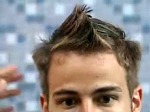 It's just a disconnected day in there: Diane's in the hallway upside-down..
Nik's summer shoes.. Marvin's bribing the diary room with beignets
(and making Cowboy deliver them.. and pronounce it)..
Diane leaves her head in the gym (another RealPlayer happy accident)







Adria finds Karen and asks for help.. Karen's saved by a tubbing party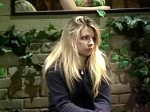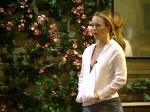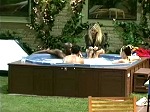 Adria: Would you play veto for me? Would you use it?
Karen: I'm not sure.. I'd be kinda scared to use it
Adria: I thought so.. I don't know why everyone's scared of me.. I'm not Jase

Finally, booze delivery! A wide selection, too - but even hamsters learn..
Diane stuck out her tongue, Marvin told stories and did characters, and Drew
jumped up when he lost a kings high full-house hand to Diane..
and that's as wild as they got







Adria finally caught up to Karen again, who launched a teary defense






Adria: I've always been myself in this house..
it's not my way, it's not God's way, to be angry and complain

A gut feeling




(maybe it's the 5 squares & 2 naps a day..)
Diane: Do you think it's possible to have a beer gut even though I've only been drinking a week? I've never had a gut this big that won't go away after eating.. maybe it's bloating, I get that before my period.. sorry, Drew
Cowboy: I don't mind
Diane: I'm sorry, I feel like I'm with my girlfriends
....
Diane: I wish they'd have another morphomatic so I could kick everybody's ass
(silence)
Diane: It's ok, I'm not going anywhere with that
....
Marv: What they need in here is hookers to come around and fellate us, like a luxury.. how would you like that Drew?
Drew: I don't know..
Diane: Fluffers for a luxury competition??
Marv: Cowboy, you'd like that wouldn't you?
Cowboy: If April don't find out
....
Adria: It's my anniversary tomorrow
Marv: How long?
Adria: Eleven years
Marv: Double digits? No shit.. I wish I coulda made it that long
Cowboy: Me too! Ha ha ha ha


(later in bed Diane lies to Drew again.. fingerpainting counts, Diane)
Diane: I haven't told anybody anything! Just that we kiss.. I don't tell anyone, I promise. I told you I'd never lie to you
Drew: It's not a big deal
Diane: It obviously is.. I just can't do anything right with you, can I?
....
Diane: I can't wait to get out of here cuz I don't have a job.. I can sit around and do nothing
Drew: Don't you get enough of that in here?



Look out, Marvin



It sounds like Drew's figured out some of Marvin's working methods (finally).. he told Diane how he's noticed Marvin asking them each jokingly - but separately - about sex, winding them both up about ex-girlfriends and ex-boyfriends of theirs, etc.

He's also caught on - and told her - how Marvin will keep winding up Diane once she's pissed off, just to piss her off more.

Drew told Diane that it's cuz Marv wants them to think what they have together isn't 'real'.. but if Diane's on to Marv's working her that way, and he doesn't know that she knows, it could seriously affect his game.

Drew: Ok, stay on your side of the bed now
Diane: Kissing's fine, sweetheart
Drew: Get away from me



Barely seen since last night's eviction and now nominated again, she made a few pleas for a sympathy veto here & there, but nothing like the hammering she & Nat would have done together. Making herself a solo dinner was over-the-top noticeable.. cheap pity ploy or is she really the good twin after all? I'm holding her in neutral til I have more to go on (yes, I'm feeling generous today.)



Taking this nomination better than the last, probably cuz he's been assured he's just a pond. He looked surprisingly not-bad for much of the day with no new creepy experiences. He has a new tv show in the works: Who Wants to Marry Marvin?



She told the poker boys that she and her old roommate did 'a little show' for Girls Gone Wild.. Aldav will find it if it's out there. Forced Marvin into a non-consensual pinky swear and she's about to take credit for creating Big Brother itself, but she put on a show of shows last night to remind us she's the reigning 'can you believe what she did?' star. Big ups for diving right back in after getting sloppy-smashed, with barely a hangover.. ahhh youth.



The poor guy has to ask everyone - even Cowboy - to tell him what's going on. He's making faces at Diane again and dissing her behind her back but to no avail: she had a dream about shopping for wedding dresses and she's calling him sweetheart! He had a surprising bit of insight about Marvin after poker - and shared it with Diane, which means it won't just go back to sleep with Drew.



Finally neutralized after a long run of HamsterWatch ups, sitting out the booze may be affecting her game. She was solitary much of today, giving Adria lots of oppportunities to pounce - which of course, she did. And Karen may be falling for it. Come back to the cameras Karen - talk to us. We'll listen.



His nomination choices were questioned far & wide today, but I think he knows what he's doing. He isn't playing this game like the others - who they like or whose pinkies they're swearing at - he's playing each person individually. He's got a good one-on-one relationship with everyone, and he knows what motivates each of them (the #1 theme of successful management.) And he's got a secret weapon: math! Gem of the day, about twins: 'she's all up her sister's ass like an enema.'



Late-night drinking, cooking, wrestling and sex lessons for the lukewarm set was all fine at the time, but it didn't hold up to the light of day: Nik was back on her own today. Her drinking buddy Diane didn't stay nearby to talk about shopping & boys - she went back to shopping the boys as usual. Nik's never understood girls like Diane (which is why Nik is Nik) but if she has any resentment about it, it doesn't show. She brought a lot of bat trivia to the table today - nobody wondered why.



Ups for Julie calling out Nik on Thursday's show for breaking a promise, but they're still regurgitating the stale DNA brother/sister card for anything Nik or Cowboy. Ups for finally showing Drew stuttering his way through the game, but nothing about his & Diane's messed-up romance this week? Resounding ups for Marvin's big Y&R adventure, but a resounding thwap for missing the last chance to stop glossing over the viciousness of the Toxic Twins. It's still fun watching them all check the mirror during live voting, but titling the HOH competition 'Putt-ing Power'?? jeesh! It all adds up to a definite neutral. And yes, I did notice that they're trying to come clean on The Great Lie at last: sales pitch copy for feeds has changed from 'Unlimited Access 24/7' to 'Exclusive Live Stream' - did somebody file a class action suit? or just too many people calling Real/Macromedia to complain and cancel?? Either way I guess it means 2 feeds of fishies are status quo from here on out.





They should have kept switching - that house isn't big enough for both of them.





Not quite gay enough for the token gig. I'd like him in real life - but this isn't.





Hamster watching doesn't get better than this guy. Bath buddies forever!





The goon is gone - long live the goon :)





Unique, fun, annoying, ditzy, and oddly vulnerable. Bless her pointy lil head.





This year's Lisa, but without her luck.





Smart or not, he was first out: 'nuff said. Fold your arms and go home.