Preseason: Big Brother 9 starts February 12
Feeds are live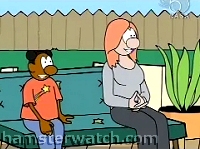 February 1: It was (officially) announced yesterday that Real's SuperPass would once again be carrying the feeds for Big Brother 9, and that two week trials will still be free - yay! Let me take this opportunity to make my first shameless plea/beg of the season asking that you sign up for your free trial and/or feeds subscription through the links on this site, with many thanks in advance

Test feeds are now live as the techs & geeks scurry around to make sure everything's ready to go when it all starts up on February 12.. today they're streaming the NASA Channel, including this cheesy talk show 'toon, encouraging girls to get into science & technical fields

The hamster habitat is reported to be extra colorful this time, with a woodsy theme and heated pool, plus a surfing theme in HOH (huh?).. it's also possible that one or two hamsters will be camped out elsewhere at first, to be rotated in later as a special

surprise

shock for the in-house hamsters.. this has worked well for other countries' BBs in the past

Actually, the new crop of BB9 hamsters will start living it up for the cameras when they move in a week or so before the 12th, but we probably won't see any of that again - nor the oh so important getting-to-know-you's and shall-we-form-an-alliance convos that take place in those pivotal first days

Blame the producers (as usual) - they like us to think that BB never speaks to them other than the pre-recorded "Go to the Diary room" type messages.. while we're missing early days events & convos that have in the past had a huge impact on how seasons have unfolded, the green hamsters are busy learning how to change their mic batteries and that they're not supposed to sing, nor talk about production or people who didn't sign a release

The crew in the control room also needs to refresh their how-to's for the new season, including the paid feedsters ("loggers") who watch and take note of happenings that might have potential for the editors to get hold of to put on the CBS air shows

I don't know about anyone else, but I'd be willing to pay a premium to be able to watch the feeds that first week, from the minute they walk in the door.. I understand all this techy stuff needs to get done and I wouldn't mind overlooking it for a chance to see the true full season - so much happens in those first days




I'll be back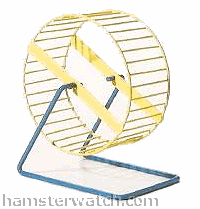 January 16: I can't say I'm excited about doing this again five months early, but it isn't like we have a choice: blame the WGA and those they're fighting with

As usual, I'm stupidly optimistic that we might have a minimum of twists and a maximum of genuine people personalities.. I know, I know - I'm a slow learner

I won't be recapping the daily goings-on in depth this time around.. full daily episodes just take too much time & energy, and I've discovered that many people were using this site as an alternative to getting the feeds.. this makes the whole process entirely non-productive for me, as feed signups and free trials are what supports this site

The hack attacks on this site have also gotten real old.. to that little bundle of sunshine who delights in doing this stuff rather than coming up with your own ideas, all I have to say is grow up already

I will be doing sidebar ratings, posting videos, plus occasional other highlights on a daily and/or irregular basis.. if that's not enough, well, there are about 1,000 Big Brother sites out there now

I'll also continue sending free text alerts - more info on those - and I'm happy to announce that TD will be back with BB9 Park, and the chatroom and forum will be open

BB9-wise, rumors abound but there isn't much definite news yet - stay tuned.. we might have some quasi-celebrities and we might have some hamster has-beens, but hopefully those rumors are false

Meanwhile, get ready by registering for the chatroom and forum, signing up for my text alerts, friending me at MySpace, subscribing me at Veoh and/or reminiscing about Big Brother 8, BB7, BB6 and BB5.. see you in a few weeks!



TWO WEEK FREE TRIAL


Feed signups support this site
Thank you


LATEST TWITTER


posted :
""

Get free Hamsterwatch updates to your cell phone! Text 'follow hamsterwatch' to 40404 to sign up (21212 in Canada). Click for more info






NEXT SHOW


Big Brother 9 premieres Tuesday, February 12 at 9pm, hosted once again by Julie Chen (the only constant series fixture since BB1). Wednesday and Sunday episodes will air at 8pm.