June 8 & 11, 2006 - Pre-season



>> to the future >> to the past >> daily index
>> latest HamsterWatch episode >> linkage



Oh boy, Howieee.. Oh wow, Will!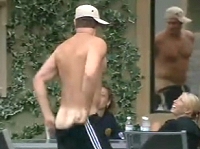 Howie's scheduled for another chat at his site on June 14 at 7pm BB time/10pm Eastern - this time he'll be joined by Kaysar and BB4 Erika.. you can also read the log of the chat Howie did on his own on June 8

Erika is also scheduled to chat on James' site June 13 at 6pm BB time/9pm Eastern

Meanwhile, Kaysar's site hosted a chat with BB2 Will and Howie as cheerleader - read the log - scroll about halfway down and then some til you get to the parts where Will tells Kaysar "please don't dress like a gay vampire and then lecture me about morality".. he says repeatedly he didn't watch BB6 but then calls Janelle "a 50 cent whore" and Kaysar "Count Cockula".. Kaysar sticks to his usual moral highground but is clearly rattled, calls Will a snake and a moron and finally kicks him out.. Howie loves it all

Will also says repeatedly that he can't talk about All-Stars, which would seem to imply he's under a non-disclosure contract already - hmmm - but he also calls the fans (voters) "web nerds and overweight cat lovers"

Could/would a self-professed successful doctor/restaurant owner/reality show appearer/new club opener/teddy bear mogul take three months off all those jobs? Maybe he's on the payroll for a few weeks only, to stir up stuff in the pre-season to generate interest and controversy - CBS & the producers can't ignore the fact that virtually every hardcore fan and BB site agrees that All-Stars isn't such a hot idea

And then there's this Someone claiming to be Bunky's niece has posted on Big Brother 7 All Stars that he's "under contract" and that she's signed off permission for him to tell all her dark secrets on TV if he's one of the 20.. she started this campaign as early as June 4 at TV Clubhouse.. more on this later, but she might want to be careful: I've heard finalists can be disqualified if they spill the beans before Julie does



Calling all hamsterwatchers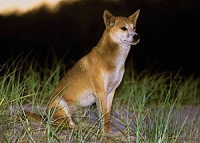 that dingo (me) needs your help

I've not made it secret that I'm not in great financial shape.. it's difficult at best and likely impossible this year to bypass earning a living for the whole summer in order to follow the hamster goings on and report them here, as much as I'd like to

How can you help? Easily, and it won't cost you a thing: if you order your feeds through this site or even just order a SuperPass free trial, Real will throw a few dollars my way

So if you're a loyal Hamsterwatch watcher, please use the links on this site to sign up for a RealOne SuperPass 14 day free trial - you can then subscribe to the feeds after your free trial period if you choose to, or cancel with no charge if you choose not to get or keep the feeds.. naturally if and when Big Brother season pass pricing is announced I'll include that here as well

Also please use this site to download or upgrade RealPlayer Plus
for free.. you'll need it to view feed-captured videos on Hamsterwatch.com as the season gets underway

Of course donations are thoroughly appreciated as well - every bit helps - thanks so much to those of you who donated last year and have aleady done so this year! Purchases made through any of the banners on these pages also helps.. I don't want this to become an ad-heavy site like so many others have become - it's about the hamsters and not their income-generating potential - but the bills also have to be paid

Many many thanks for your continued support and for encouraging my behavior - you hamsterwatchers are the best!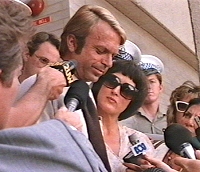 Why dingo? Many have asked me why the dingo nick.. the answer goes back a few years to BB2 or BB3 I think.. I'd continuously see board postings bashing one hamster or another for unfounded reasons (in my opinion) - things like facial features, hair color, etc - and pretty soon a bunch of other posters would jump on the hate bandwagon

I was reminded of the great Meryl Streep movie A Cry in the Dark based on the true story of an entire country believing hearsay and jumping to convict Lindy Chamberlain for murdering her child simply because she was "different".. signing as "a dingo ate my baby" was my way of protesting these rushes to judgment without reason, and in time it evolved into just dingo

That's right: the phrase did not originate on "Seinfeld"




Linkage




On your marks, get ready must-click special:
RealOne SuperPass 14 Day Free Trial
Use this link to help support Hamsterwatch

Today's must-click special: Best of Housecalls with new intros by Marcellas


Daily linkage just highlights unique sites now - check the new links page for more

Aldav first to find big news, all the edgy stuff & the best mini-recaps in town (adult content)
Screencaps refresh site is back from bbfan
Houseguest Tributes videos, quotes, pics from all seasons by BB's number one fan Attw x
Househappenings in-depth Big Brother analysis by IA aka It's Aawwn
Photochops by C=Venus - also try Destroy a Hamster by Johnbb
Big Brother Keyhole peruse various BB sites in the same window, feeds too

Reality TV Links - Big Brother 7 emphasis on individual hamsters' sites
Sir LinksALot Big Brother 7 All Stars all the links
Patrick's Place One-man BB show, 20+ streaming cams including his car
Another 2 cents quasi-intellectual sleaze & radical gumbo aka blog - off for the summer
RealOne SuperPass 14 Day Free Trial
Using this link helps support Hamsterwatch, thanks

CBS Big Brother 7 the official site, plus Housecalls live weekdays 10am BB/1pm ET
CBS Innertube same-day Housecalls and next-day air show replays

Hamsterwatch Big Brother 7 Navigation tool for that dingo's daily recaps on this site
Hamsterwatch MySpace
Hamsterwatch on YouTube BB6 & BB7 videos off the feeds
BB7 Park by TD South Park-inspired versions of the goings on
No time-out feeds links Easy how-to plus Real phone numbers

Big Brother Top 100 all seasons, many countries - Hamsterwatch is #1 wow!!
Big Brother 7 All-Stars Top 50 Hamsterwatch is #2 wow! thanks for the clicks








Casting special airs on CBS June 21 at 8pm - online voting begins that night at 9pm BB time/midnight Eastern and will run for one week

Hamster hopefuls may use "any reasonable means" to campaign their way back into the house

Note to hamster hopefuls:
This space for rent



As of now, the wheels are empty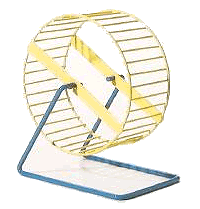 Please read before linking to pics, 'borrowing' or stealing any content from this site - this means you





I hope I can pull this off again this summer and am doing my best to make it happen but it isn't going to be easy. If you'd like to donate to the cause, please visit my sponsor links by clicking on the banners, or make a Paypal donation by email. Please support other BB7 fan sites that you like, too. Many thanks to those who have already contributed, and in advance to those who will



This site isn't necessarily about who should win, who will win, who I'd be friends with, or who is cute. It's about watching hamsters: which ones are doing what and why, which are fun and which are dull. If they aren't entertaining, get rid of 'em! Thanks for encouraging my behavior..

that dingo