This site is about the Big Brother 17 feeds and contains spoilers! It isn't necessarily thorough: it's what I catch and/or what interests me. It's about watching hamsters: who's doing what and why. Thanks for encouraging my behavior.
Your pal, dingo







POWER STATUS


Somebody is probably HOH

You'll always be able to find current HOH, noms, veto status, Have-nots here







UPCOMING EVENTS


June 15 House tour on ET
June 16** Cast interviews 8am PT/11am ET
June 17 Cast interviews with various media outlets
June 18 Day 1, move-in
June 19** Frankie chat 1pm PT/4pm ET
** Asterisk items are CBS All Access exclusives

June 24 8pm: Big Brother 17 premiere
June 25 8pm: Premiere part 2 plus first eviction

June 25 Feeds begin 9pm PT/midnight ET - get your CBS All Access and be ready!

Sept 23: BB17 finale, 90 minutes







BB17 DRINKING GAME


Take a swig whenever someone says how much they already love or hate any of the new hamsters







QUICK LINKS & BOOKMARKS



-Get the feeds
-Live feed updates

-BB17 official site
-Amazon portal USA or Canada
-Hamsterwatch chatroom
-McCrae Olson videos & blog
-My Twitter - my screencaps
-Attwx.com all seasons
-Dick at Night with Evel Dick
-Hamster Twitters
BB USA - BB Canada




Donations via Paypal are gratefully accepted!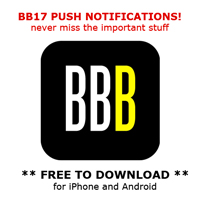 Get Big Brother Buddy app!
Get all the BB17 news plus push notifications of key events as they happen

Watch Big Brother
Seasons 1 thru 16!
Plus tons more CBS content







BIG BROTHER SEASONS



CBS All Access
Seasons 1 thru 16

Amazon DVDs BB4 - BB3

Amazon Instant Video BB16
- BB15
- BB14
- BB13
- BB12
- BB11
- BB10
- BB9
- BB8


>> >> >>
>>
ANY AMAZON.COM PURCHASE CAN BE MADE THROUGH THESE LINKS - NO EXTRA COST TO YOU
Amazon USA
- Amazon Canada
GET THE FEEDS - NO PROMO CODE NEEDED - $5.99 PER MONTH
A sniffle and a twist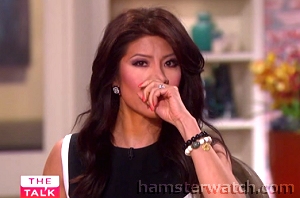 Julie announced on Wednesday's The Talk that Audrey is a transgender woman, saying that TMZ had "leaked" the story - I suspect CBS may have leaked it to TMZ, but no matter.. she requested viewers watch "with compassion and an open mind" and she got a bit choked up and sniffly towards the end.. crocodile tears? Maybe, maybe not, it doesn't matter either way - it's an important message and will probably bear much repeating as we go.. the segment is in Links of the Day down below.. she also said Audrey plans on revealing her news to the others when they move in, and that reveal will be on next week's premiere

In other news, the twist was finally announced: it's called BB Takeover, and it's described as "a surprise guest each week who will appear on the show to announce a new twist into the game" and "ever-changing twists that shake up life inside the house on a weekly basis".. there will be a "special guest" with twist in tow on each of the two premiere nights, which could end up leading to the June 25 premature eviction that's still showing in cable guide descriptions

Naturally, groans ensued around the BB interwebs about this weekly twist and "special guest" news, but so did speculation about bulking up the cast beyond 14, and guesses about cryptic announcements from a few former hamsters as well as those who have been missing in action for the last week or so.. time will tell as far as who, what and how all this will unfold, but for now I'm just hoping it's not something lame like obscure CBS sitcom actors showing up to deliver the piles of stinky Have-not gross foods

And finally, Zingbot has been officially renewed for this season.. scroll on down for more pre-season news, info, links, and how-to, including the article with linked articles within for cast members' families and friends - it's all fun at first but we know things can turn ugly on a dime as far as fan reactions in this community.. most of the time, families and friends aren't aware of nor prepared for what they're about to be faced with, so please pass the article along if you know them

Meanwhile, sign up for All Access! And remember to check the left and right sidebars here for news, and/or my Twitter, and get everything done that needs doing before our 24/7 crack starts



The Fresh 14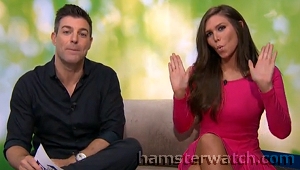 We had our cast reveal Tuesday morning, 14 of them anyway - I suspect we'll have a few more before we're finished, maybe vets or maybe not, but for now it's 14 fresh faces, which is fine with me.. I'll be working up my patented pre-season snap judgment ratings in the coming days, but for now you can peruse their pics and bios in the Hamsterwatch Updates area, where @UGotBronx will be updating her brains out all summer

They did their Jefferviews™ which were live in the Diary room for feedsters, and that was actually kind of cool - something new and different anyway, and a nice perk for the paying customers.. the hamsters hadn't yet moved in nor met the others, but that will probably happen late Tuesday or Wednesday.. you can see Jeff's interviews at the CBS BB site if you're signed up for All Access, they're under the Video tab there as well as the Feeds area

Tyler wasn't among them and neither were most of the other rumorees other than Liz, but the big newsmaker was Audrey.. after the interviews ended, TMZ ran a story revealing she's a transgender woman.. the story was very possibly planted by CBS but no matter, it's known now.. it also added extra meaning to her statement that she'll bring "a very versatile perspective of a character that hasn't been brought before" - at the time, most of us just took that as the same ol' cliche rhetoric they all throw around.. personally, I loved her comment that she wants to play a Dexter Morgan type game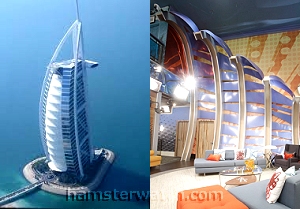 Other than that we don't have a lot of diversity of ages or ethnicities, but that's typical for USA BB.. Shelli's the oldest at 33, Da'Vonne is black and James is Asian.. other notables are Vanessa Rousso, championship and well-known poker player, and Austin Matelson, former pro wrestler who went by Judas Draven in the ring - he is also a hardcore feedster and BB fan who really knows the game.. Mad Dentist John was a bit loud & manic in his Jefferview (which is only in the feeds area), but another side of him (not to mention extreme talent) is revealed through his music

Several others claimed to be "superfans" and some appear to be, but Clay used that word and he hadn't heard of Big Brother until four months ago.. ah well, I'm fine with either the clueless newbies or the encyclopedic experts who live and breathe BB - either can get blindsided and that's the kind of thing we want

Scroll on down for how to get All Access and for whatever information I've got about it, and remember to check left sidebar for upcoming events and power status as we go.. my initial ratings will be along when I get to them, their links in Updates are will be added to as we go, and anything else of interest will be posted here and/or my Twitter



Summer is coming
Big Brother 17 premieres on CBS June 24 and 25, and feeds will begin June 25 9pm Pacific/midnight Eastern.. After Dark will be back on POP (formerly TVGN).. @UGotBronx will once again provide real-time feed updates and screencaps, easily accessible via the Updates tab atop every page here


Big Brother 17 feeds will be part of CBS All Access this year, which is an on demand type thing that also has a ton of current and old CBS content, including every Big Brother USA show from every season! Most of those have never been legally available before

You can sign up now to be all ready for BB17 feeds when they begin, and until then you can binge full seasons or rewatch your favorite moments from Big Brother 1 through 16 or a zillion other CBS shows.. All Access also works with Roku and Chromecast, however feeds won't work with Chromecast.. here's a list of system requirements and supported devices

No promo code is needed.. clicking the ad to your left to sign up gives me credit.. there is no early bird discount or season pass - subscriptions are $5.99 per month and will continue billing unless/until you cancel.. the phone number for that is displayed prominently throughout the signup process, and will be posted here in my FAQ section on the right sidebar all season

To watch on a mobile device, get the CBS app (by CBS Interactive), then click into settings within the app and sign into your All Access account.. I don't think the app will be used for feeds, per All Access FAQ anyway - you'll just use your device browser to watch them, like last year


Pre-season exclusives include a chat with Derrick on June 10, a chat with Frankie on June 19, and cast interviews on June 16

Wait, what?! That's right, in a first this season, it sounds like feedsters will get the first look at the new cast! So be sure to sign up for All Access before Tuesday, June 16 at 8am Pacific/11am Eastern so you're ready to meet the new hamsters

REMINDER: whichever site you get your All Access from gets a small commission, so please use my links when you're ready to sign up.. huge thanks to everyone who has!



Did somebody get recruited?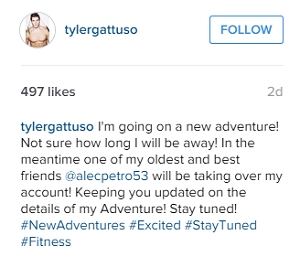 I haven't addressed the many rumors flying around this pre-season because all the ones I've seen are too vague to be anything, or they're simply preposterous, until now

This guy Tyler Gattuso is a muscled-up actormodel fitness dude with an established fanbase - just the type The Powers That Be love.. he posted on his Instagram around June 11 that he's "going on a new adventure" but gave no details, and announced he's turning the account over to a buddy - that doesn't happen every day (with non-hamsters anyway)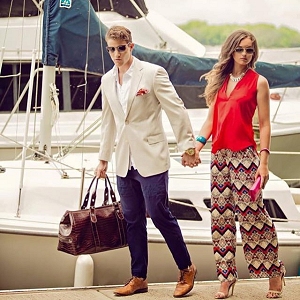 Then on Saturday 6/13, when our BB17 summer campers were probably all safely locked into their hotels to watch a former season or two, the same Instagram account posted a very posed Barbie & Ken type "travel shot" with this guy, a girl, a suitcase and a yacht, with a generic message and well-placed hashtags: "Getting lost is the best way to get somewhere you've never been! #Journey #MaleModel #Adventure #Wanderlust"

This may or may not be one of our prospective cast members but it's the first rumor that smells potentially legit to me.. of course, now that word's getting around, he might get shipped right back to wherever he comes from

UPDATE The day after the Tyler story (and underpants pics) made the rounds, his Instagram posted a cover story that he's off to Europe to do another season of his web show.. remember this is Mr Self-Promotion, so why wouldn't he have said that originally? Not to mention the fact that said web show Life of Ty is funded by donations (and not GoFundMe or Kickstarter or other transparent crowdsourcing platforms - no, just undisclosed Paypal donations), so you'd think he'd be begging up a storm if this were true, plus that wouldn't require a friend to update his IG for him.. but the clincher for me that this cover story is a fake is that it was posted using an old pic! And not just any old pic, but his IG profile pic.. this is a guy who posts new pics and videos all the time - if you ask me, this is a case of Mr Selfie Goes to Greece

UPDATE AGAIN Tyler didn't show up as part of the Fresh 14 cast revealed on June 16, but the Instagram cover story post about Life of Ty in Europe was removed - maybe he had to go back home for having been cast and found out? Maybe not.. we may never know

UPDATE FINAL On Friday 6/19, the day after the hamsters moved into the habitat for the season, Tyler resurfaced on Instagram, saying he's "back into the real world".. when someone asked if he had been going to be on Big Brother, he replied he can "neither confirm nor deny" which pretty much confirms it - if that wasn't the reason for his absence, he would have asked what that meant or what's Big Brother.. so life lesson for the day: when you agree to STFU about something, you really need to STFU.. buh-bye Tyler



Is somebody getting Jodi'd?

Remember how Jodi Rollins unceremoniously (and unfairly, even by BB standards) got the boot almost as soon as she'd entered the habitat on BB14? Well, that could happen again.. cable listings are in for premiere week, and the June 25 second night's says someone's being evicted, already

This could be a stale listing from that season - one provider (DirecTV I think) had listings posted a few weeks earlier than all the others and it described BB14's twist and decor, but apparently DirecTV has done that before.. also, this description is new and widespread across all cable services, and the description for the June 24 first night premiere doesn't repeat the BB14 info that was showing on DirecTV - it's just a generic "BB is back" kind of thing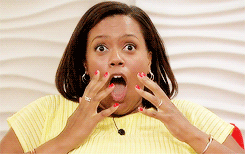 Also, that season did not have this premature eviction language in cable listings.. they did say the following week would be the second eviction so we knew something was up, and CBS posted a press pic before the premiere that suggested Julie had done an exit interview already.. thanks to the Big Brother Buddy app we'd seen some pre-feeds leaks from the habitat and had a pretty good idea Jodi was gone, but it was still a shocker and remains so.. a couple others had quit or been ejected before the premiere over the years, but only BB9 Jacob & Sharon had been formally evicted before feeds prior to Jodi (Sharon was then revived to take Neil's place within a few days, and she stuck until Final Four)

So who knows what it all means? A first night eviction like Jodi, or a full cycle played out in their first week before the premiere like BB Canada 3 that resulted in Risha being gone before their feeds began, or just a clerical error by some intern? They're already racking those up, and this listing writer doesn't know how apostrophes work.. we'll know soon enough - until then, theories and rumors are running rampant



For the friends and families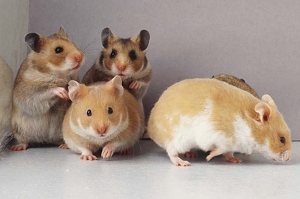 So your spouse/significant other, sibling or child or cousin, or buddy or neighbor or co-worker has been cast on Big Brother, what fun! But you're in for a few surprises

First, realize the TV editors' job isn't to make your person look good: they're making a TV show.. they might put your person's worst or dumbest moments on the show, and they often specialize in "out of context".. nothing will change that, you just need to accept it

Second, the vast majority of BB fans and feedsters are fun, funny, kind-hearted people, but nearly all BB fans and most sites, myself included, have some fun at the hamsters' expense (I call them hamsters because watching live feeds is like watching and poking at hamsters in a cage).. some folks can take it to vicious, hateful extremes and others can become obsessive, stalkerish fanatics, and social media has magnified that exponentially in the last several years.. if you try to bait or argue with the haters or let the obsessive ones get too close, you'll probably regret it

Third, not everyone is going to love your person, no matter how much you think they should.. every single hamster has both fans and haters.. even the most popular ones have hardcore haters, and the least popular ones always have some dedicated fans.. your person is going to come home after all this and be whoever they were before, and that's what matters.. until then, count to ten before engaging with viewers of either extreme

Mostly just have fun, bookmark and save things you come across for your person when they get home, and try to relax - even/especially if they're about to be evicted.. they all survive

But don't take my word for it, read it from two who have been there: see For the friends and loved ones by BB15 Spencer Clawson's girlfriend Marilyn, about watching her guy on one of BB USA's most volatile seasons, and What it's really like to be the Mother of an All-Star by BB6/7 Janelle Pierzina's mom Ann.. ongoing thanks to both of them for sharing their thoughts









Linking to any page here is fine. Please don't repost content from this site (or any other) without permission, and don't repost or hotlink images.



THE REAL SHOW IS THE FEEDS


NEXT-DAY AIR SHOWS
BB1 THRU BB17 AND LOADS MORE CBS CONTENT








RATINGS WATCH


Overnight ratings of most recent CBS show will be posted here, with placement against other major network shows in the same timeslot.









Big Brother 17 FAQ


Feeds are streamed by CBS, and accessible via All Access subscription. Call 888-274-5343 for account help, including cancellation.

CBS shows are Sundays 8pm, Wednesdays 8pm, eviction Thursdays 9pm (Global in Canada).

Big Brother After Dark is on POP (formerly TVGN). It begins Thursday, June 25 midnight-3am. After that the regular schedule is Monday, Tuesday 11pm-2am; Wednesday, Friday, Saturday, Sunday midnight-2am; Thursday 1am-3am.

BB17 prizes are the same: $500k for the winner and $50k for 2nd place. Stipend for the others is $1,000 per week, including pre-show hotel and jury sequester.

The habitat has 80 HD cameras (up four) and over 100 microphones.

The recorded in-house announcements are the voice of producer Don Wollman.