This site isn't about who should win, who will win, who I'd be friends with, or who is cute. It's about watching hamsters: which ones are doing what and why. Which are fun and which are dull. If they aren't entertaining, get rid of 'em! More to come, bookmark & come back!

.. that dingo
Linkage


Daily feed recaps & opinion ratings navigation tool for this often-biased site
HamsterWatch Big Brother 8 here we go again
HamsterWatch Big Brother 7 Hamster all-stars in the house
HamsterWatch Big Brother 6 time to do it all over again
CBS Big Brother 5 the official site
Housecalls live web show with Marcellas, also archived shows
TV Updates feed updates, screencaps, and fun boards - easy to use and functional!
bb5fan's 30 second refresh screencaps if you don't have feeds (great at work!)
Hollyisms and Cowboyisms and Lisa-isms from me, that dingo person
Sir LinksALot Big Brother 5 all the links
Reality TV Links emphasis on individual hamsters' sites
Aldav has all of the edgier stuff & the best mini-recaps in town (alternate url)
Today's must-click special: Grin's BB5 Park: Day 39






8/9/04 - Day 39

>> to the future >> dwell in the past >> latest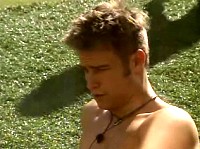 "Is there somebody coming up behind me?"

Many are saying Drew did the right thing by using the veto, knowing full well Jase would then go up to sit on the nominee couch Thursday. Fair enough: Jase is not a popular hamster these days - inside or outside the house - but that isn't the point. Sure, Drew ensured that his girlfriend will stick around for another week, and probably guaranteed himself another few weeks in the house as well, but at what cost?

This is the kid who agonized who to nominate as HOH, then took all kinds of flak for his decision.. and suffered to the point of breakdown tears as a result. Which CBS aired gleefully several times. Great: that's what we tune in to see! But there's another side of these hamsters, and that's the inside. Each of them has to live with whatever actions and decisions they make - dumb or brilliant, right or wrong.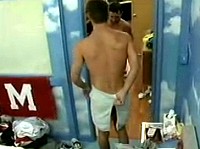 Drew was the one hamster who seemed to have some ethics and a conscience (or "conscious" as he calls it.) He's the one who reads his Bible every night, and he's also the one with a fraternity background, so he knows the meaning of loyalty - probably more than most. Loyalty to da brothas. Well, so much for that idea huh?

Right or wrong, richer or poorer, Drew made a decision today that he can rationalize a million ways.. but at the end of the day, he let down his Original Alliance. He let down his brothers. Sure, it's just a reality tv show - but the Horseman changing midstream that way doesn't say much for his future career as an attorney, either. Ah well, he has to cover his own ass.. and he has to live with himself.

But hey, at least now we know for a fact the kid's got balls: Diane keeps them blue, and that's probably the real reason our golden boy did her bidding. (Funny isn't it? Jase is called pussy-whipped by all and it's a Bad Thing cuz it's the dreaded Holly.. but when it's cutesy couple Drew & Diane, it's all good.. go figure.)

Ok, enough soapbox.. on with the fun!


There's a new game in the house: rearrange the keys on the pictures!
Everyone's getting in on it.. hey.. didn't Jase invent this game too?
What are they going to do for fun without him.. turn on each other?







Outside, Marv & Jase squicked about "that old lady with the sex advice show"
and Nik and Karen talked about something..







Later Marvin admits to getting homesick, Jase goes cocoon, and
Ad/Nat says "Don't you hate it when you sit down and your belly does this?"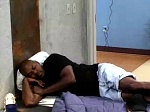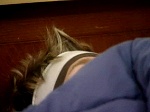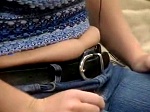 Then it's time for a party! Everyone gets ready.. Nik in her own special way







Dahlinks, yoo look mah-velous!








What can I say? The party was fabulous in every way












Ad/Nat tries to teach Diane some dance moves at the after-party






"It's just a game"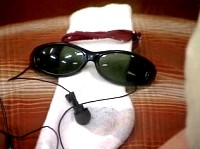 About this point in the season I have to remind myself that.

Sure, Jase is an eejit - arrogant and cocky, and overcompensating for insecurity the size of Montana. And it's easy to shoot him down for non-stop yap about his acting, but let's be fair: he's no Olivier, but he's got more (verifiable) credits under his belt than all the other reality "actors" combined. And he's added more fun and laughs to the house than anyone - isn't that why we watch?




Fun with Realplayer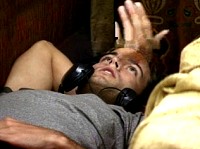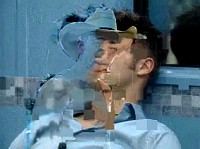 A guiding hand, and the spirit of Cowboy past..
Let these happy accidents speak for themselves

They sing! They dance! They apply makeup together! They can be dull, and they can be lively.. and they better stay lively, cuz once Jase is gone the others will remember how they got all that out-of-house time and cry "Unfair!"



I don't really want to root for this guy. I'd rather see frolics and fights than have to actually feel something for these hamsters.. but it's irritating me that Cowboy is so hated in & out of the house. He seems to be the only one without venom.. and may be the only one who knows right from wrong. And Bible-boy Drew screwed him over. (It's ok - I'll get over it.)



Believe me, I've got nothing against the whole pussy-whipped thing in principle.. but it's kinda creepy when the guy doesn't know it, let alone understand it. Is it ironic that Diane is everything that she claims to hate Holly for? Maybe just poetic justice.. but without the fun that Holly brought.



Diane made his bed.. now he has to lie in it.



They are hating you, Jase - you're the new Holly. Feeders scoff at your made-up resumé.. even as your Arrested Development and Will & Grace appearances are airing "on another network." You've accepted that it's over, even as you want to hang on.. whaddya know? You are human. Bath buddies forever!



I guess I just don't understand why she's here.. what did the producers see in her that we don't?



"I wish I had two more arms so I could give those titties four thumbs up." This mofo has a way with words like nobody else.



Ok, ok, we get it, she's different. Why does she feel she has to keep demonstrating her differentness? Maybe that's all she is - different. Without a personality to call her own.



They sing! They dance! They apply makeup together! They can be dull, and they can be lively.. and they better stay lively, cuz once Jase is gone the others will remember how they got all that out-of-house time and cry "Unfair!"



CBS is trying to get that token mojo working, and I wish they'd figure out a way to do it. One late night pink thong incident isn't enough, Will - step it up! I think you've got it in you.. hope you don't disappoint.



Saturday was good tv! Mostly because of the surprises withheld again from those who paid for The Great Lie ("unlimited access 24/7" - what a crock!) Don't think that airing Cowboyisms the day after I posted them went unnoticed either.. just hire me, already.





The goon is gone - long live the goon :)





Unique, fun, annoying, ditzy, and oddly vulnerable. Bless her pointy lil head.





This year's Lisa, but without her luck.





Smart or not, he was first out: 'nuff said. Fold your arms and go home.